At the heart of the Orange Zone, come and find this this haven of peace, this nest of happiness, this silent world, this palace of wellness… a place where relaxation, pleasure and enjoyment are king. It's the place you've been dreaming of for your holidays, a place entirely dedicated to your body and your wellbeing with its care and to beauty treatments.
A CAMPING WITH SPA IN VALRAS
You like being taken care of? You just love massages? You need a relaxing break? We've got just exactly what you need in our wellness and beauty area, right at the heart of our Mediterranean campsite: Le Spa by La Yole.
For 2019, we've opened even more facilities, so now you can enjoy the many different jacuzzis as well as the Turkish baths! It's your dream holiday destination – you can make the most of relaxing water therapy without ever leaving your campsite.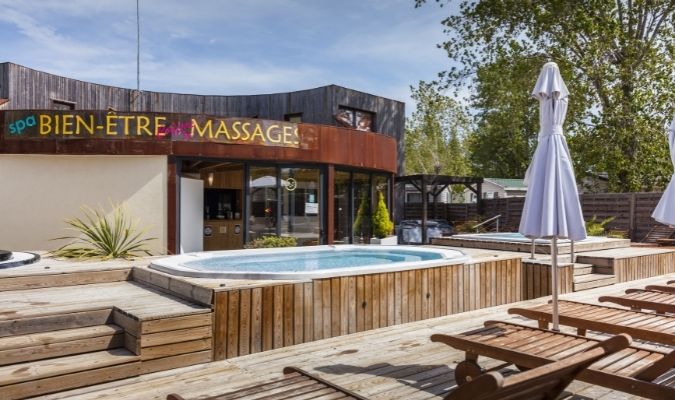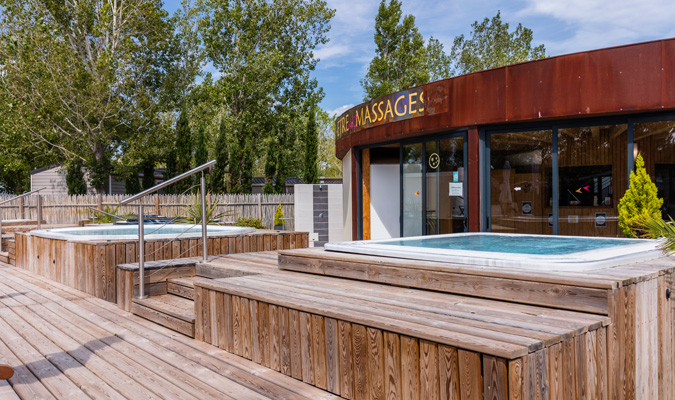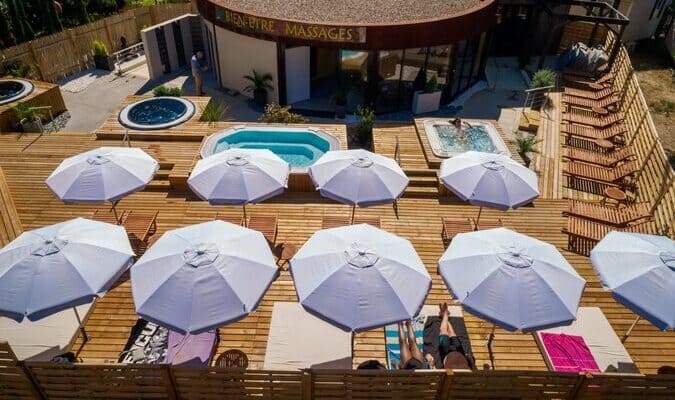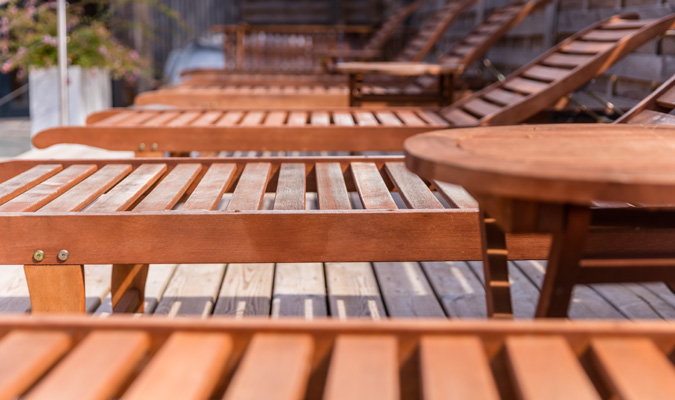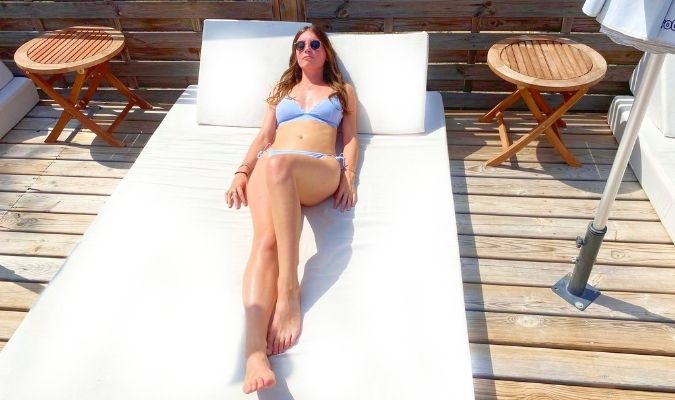 STEAMING IN THE SPA : THE CAMPSITE'S SAUNA AND TURKISH BATH
Our 5 star campsite's wellness & spa area includes a sauna and a Turkish bath, which are known for their beneficial effects! In Ancient Egypt, the benefits of steam were already well known – saunas and Turkish baths stimulate blood flow, unblock tension and cleanse the skin. They also help digestion and eliminate toxins. If you have any muscular or joint pain, a spa session in La Yole will ease your pain and allow you to make the most of your holiday! Whether you prefer Turkish baths or saunas, these hot baths are followed by cool baths to activate blood flow and give you a real feeling of wellbeing.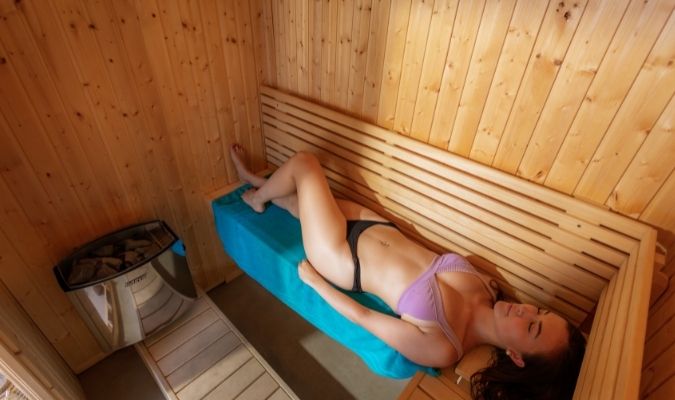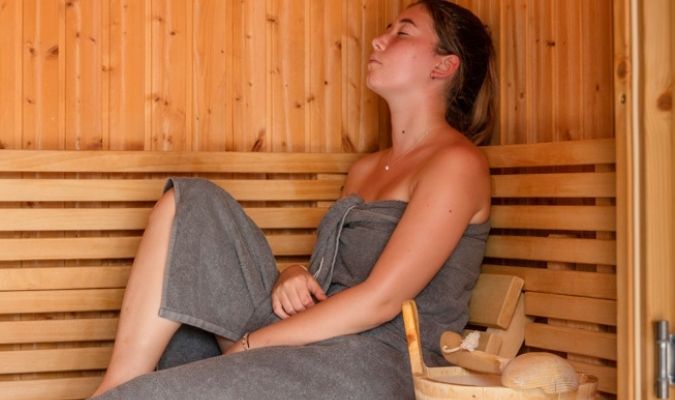 BUBBLING IN THE SPA : BATHS AND JACUZZIS
Bubbles here, bubbles there, small ones and bigger ones – enjoy them all with our 5 jacuzzis (including an extra-large one!) in our wellness & spa area. You'll love the massaging effect of the pressurized water streams that will have you relaxing in no time! The Jacuzzi is a great way to get rid of muscle tension. Don't forget that we have other amenities to offer as well, such as our private beach !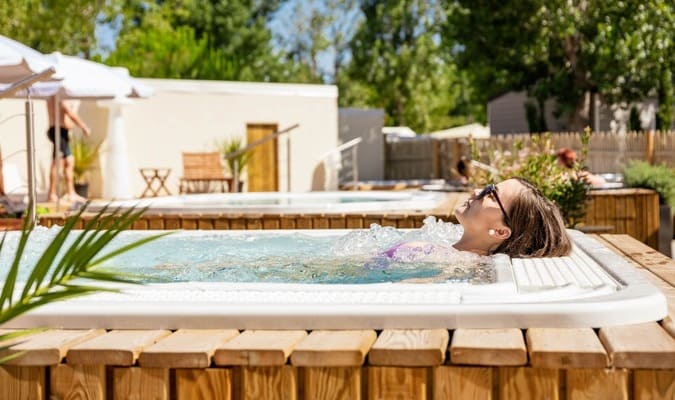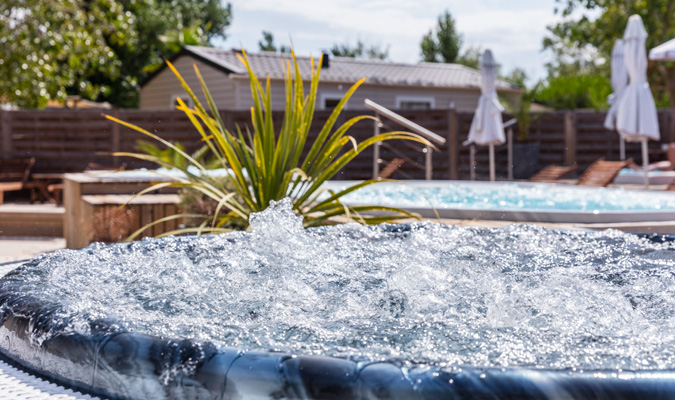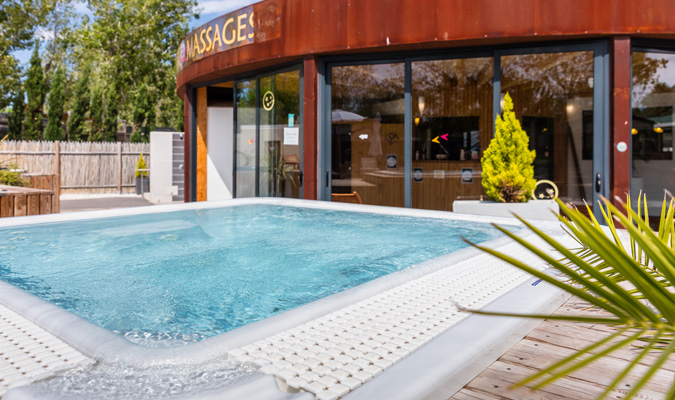 LUXURIATING IN THE SPA : BEAUTICIANS AND HAIRDRESSERS
At La Yole Camping Lodge Resort & Spa, you can get pampered at our wellness spa and at our hairdressers. Dedicated to making you feel your very best, our spa center's beautician and our campsite hairdressers will give your tan that extra shine and bring out your natural beauty !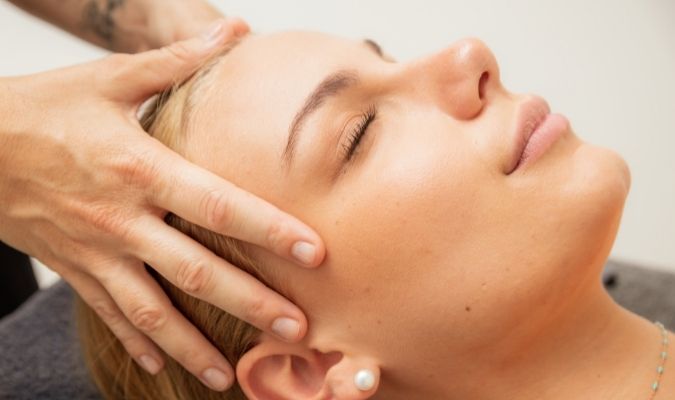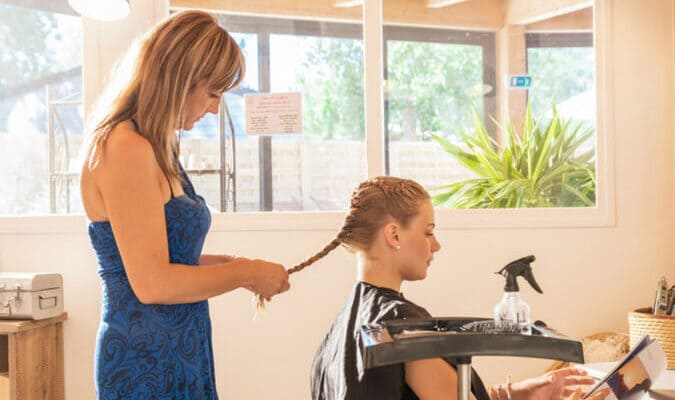 THE SPA ON THE RELAXATION SIDE: MASSAGE
To relax in depth offer yourself aZEN moment during your holidays at Valras Plage with a massage in the hands of our wellness professionals.
If you wish you can enjoy aduo massage, that is to say a massage where you and the person of your choice, share a relaxing moment in the same room.
Ayurvedic massages, Balinese massages, relaxation massages, tonic massages, draining massages… The masseuses of Domaine La Yole will be pleased to offer you an idyllic moment.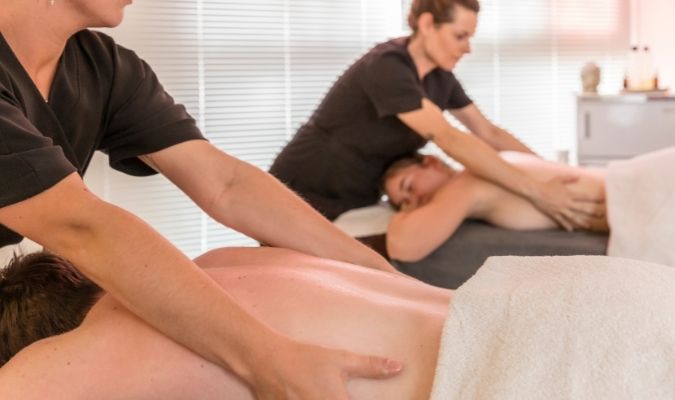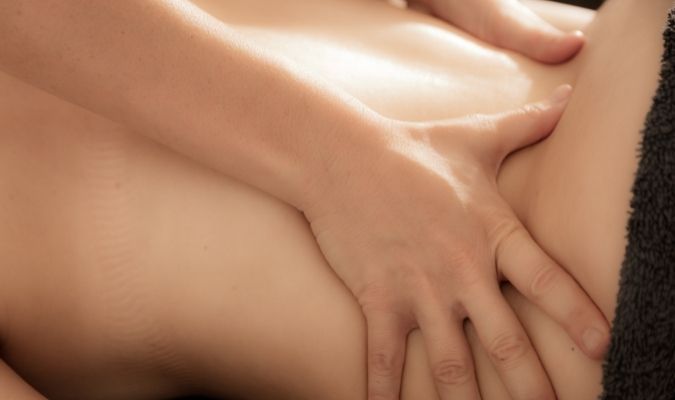 USEFUL INFORMATION
Opening hours in low season :
Monday to Friday :10.00-12.30am – 2.30-6pm
Saturday : 10.00-12.30am – 2.00-6.00pm
Sunday : 2.00pm – 6.00pm
Opening hours in high season (July and August) :
Monday to Friday :10.00-12.30am – 2.30-7pm
Saturday-Sunday : 10.00-12.30am – 2.30-6.30pm
Timetable and Spa rates :
Morning Balneo : 10€
Balneo afternoon : 15€
Card with 5 entries : Morning : 40€ / Afternoon : 60€
Card with 10 entries : Matin : 80€ / Afternoon : 120€
Appointment +33 (0)7 71 76 27 36.
NB. Access to balnéo is possible over 16 years old with an adult.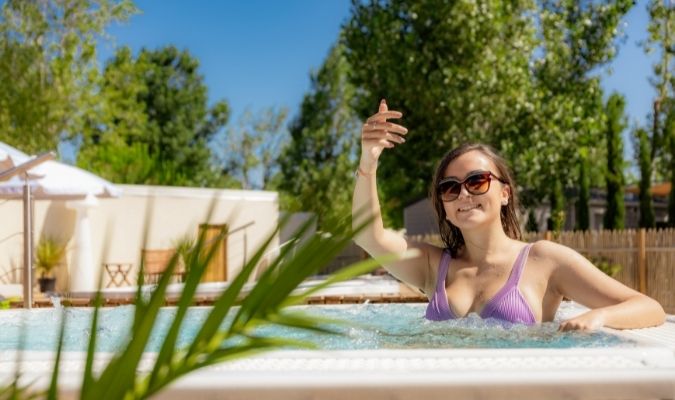 DISCOVER ALSO THE EVENING ANIMATIONS OF THE DOMAINE DE LA YOLE...