Le Domaine la Yole
DISCOVER OUR FIVE-STAR CAMPSITE
On the border between the Aude and Hérault regions of France, where the Mediterranean meets the vineyards of the Pays d'Oc, La Yole Resort & Spa welcomes you to its exceptional winery right between the seaside resorts of Valras Plage and Vendres. Recognized as one of the most beautiful campsites of the Languedoc-Roussillon area, our winery nestles in a 25 hectare park right on the coast.
A LUXUARY CAMPSITE IN VALRAS
Surrounded by several-century-old vineyards which stretch down to the Mediterranean, our 5-star campsite is in an ideal spot. A pedestrian footpath leads from the campsite down to Valras beach, just 500 meters away. This beach has been awarded the "Pavillon Bleu" label (awarded to clean beaches) for several years now.
Set in luxurious greenery, La Yole Resort & Spa is an open-air hotel that has been dedicated to holiday making and leisure since 1969. With half a century's experience of serving a summer clientele, we invite you to enjoy our spacious pitches and comfortable mobile home rentals at Valras Beach.
Ever since we opened to the public, we have strived to provide the best possible service, to continually improve and renew our living spaces and to have a wide range of quality activities on offer – that way, all you need to do is relax and recharge your batteries ! You're on holiday in the South of France, after all!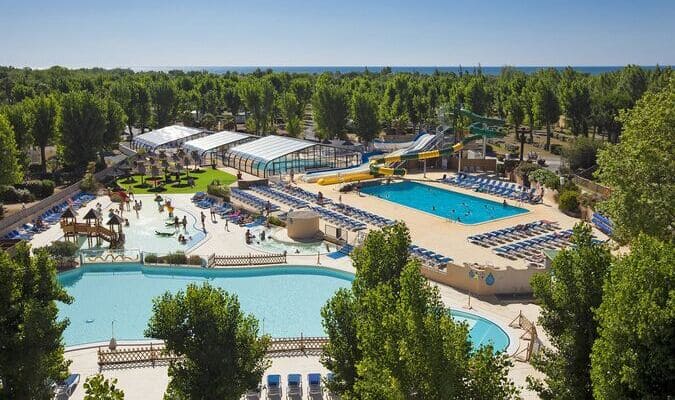 OUR WINERY, OUR HISTORY, OUR VALUES
When you stay at La Yole Resort & Spa, you will discover a campsite whose origins go back to 1969. This was the very first year that holidaymakers could pitch their tent on our green, coastal terrain, surrounded by the winery's own vines. During half a century, the campsite has developed enormously. The pitches have become more comfortable, mobile homes have arrived and many services, and sporting and leisure facilities , have been built and developed and are now available for holidaymakers. However, even though our campsite at Valras is celebrating its 50th anniversary in 2019, the one thing that has never changed at La Yole is the atmosphere! It hasn't grown old with time, and people still come from afar to relax and have fun !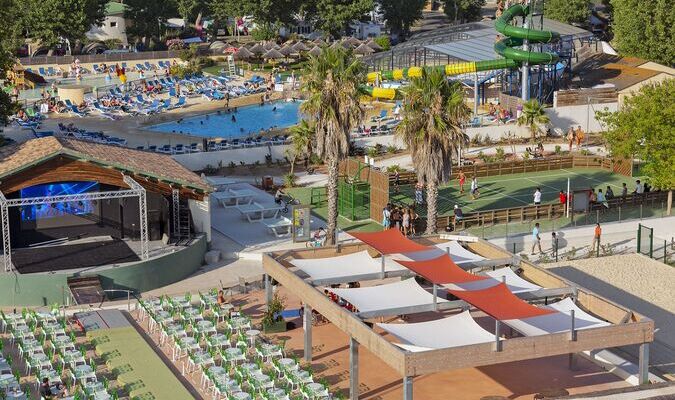 ECO-RESPONSABILITY
As we benefit from an exceptional natural environment, we chose long ago to take particular care in preserving it. To do this, many measures have been put into place: eco-responsible water management and energy management, responsible waste management etc.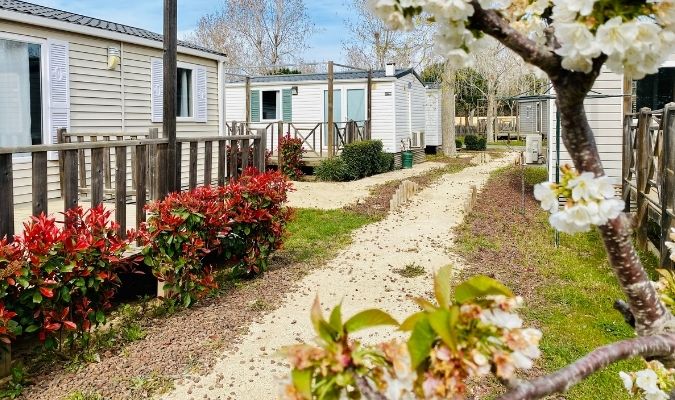 AN ACCESSIBLE CAMPSITE FOR PEOPLE WITH DISABILITIES
La Yole Resort & Spa is happy to welcome people with disabilities.
At reception, we have an entrance and an office reserved for people with disabilities and a wheelchair is also available here.
Easily accessible pitches and two mobile homes have been adapted for people with disabilities. For the visually impaired, white bands and tactile paving surrounds the reception zone and access to the shops.
In the campsite washrooms, disabled toilets and shower blocks are available for wheelchair users. Finally, so that everybody can enjoy our waterpark, a wheelchair for use in the pool is available for people with disabilities.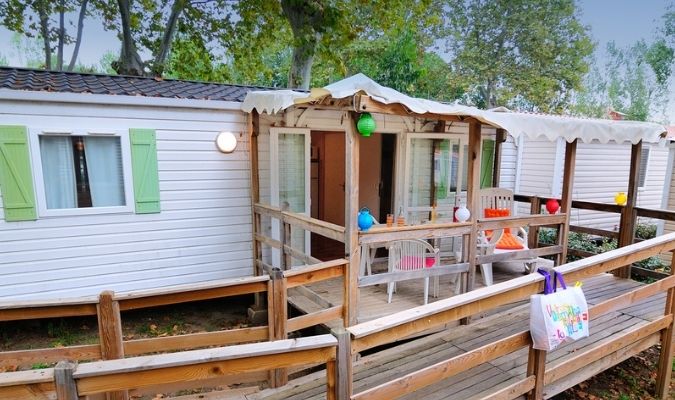 A SAFE PLACE TO STAY
In order to guarantee the safety of every holidaymaker, and to allow everyone to have an enjoyable and restful holiday, La Yole Resort & Spa is protected by 24 hours, 7 day a-week, surveillance, carried out by a team of professionals.
There are 8 security guards whose main role is to guarantee our clientele's peace of mind. They are all qualified professionals, with qualifications in first aid, fire safety and security.
Their role is to :
• Ensure the holidaymakers' peace of mind at La Yole
• Ensure the campsite's rules and regulations complied with
• Welcome you as soon as you arrive on site
• Carry out different checks within the campsite and help in the fight against forest fires, damage, theft or any other malicious acts
• Patrol day and night
• Control vehicle access to the campsite
This means you can leave your kids running around without having to worry about them, and you can give your teenagers the freedom that they so desire. La Yole Resort & Spa's guardian angels keeping an eye on them for you !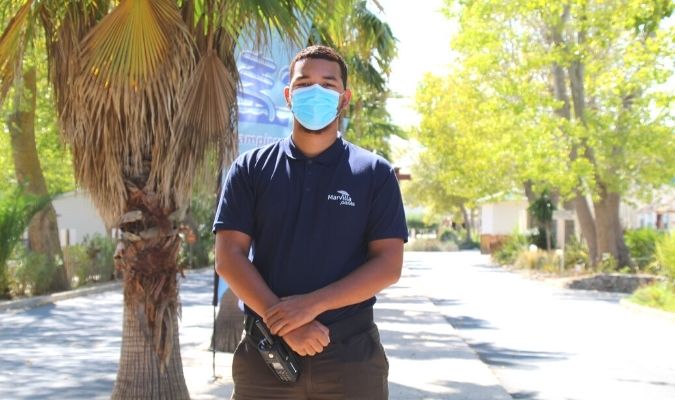 USEFUL INFORMATION
Reception opening hours : Every day from 8am to 8pm
Timetable information point : 9am to 7.30pm daily
Gates opening hours : From 7am to 11.30pm