Le Domaine la Yole
A CAMPSITE WITH A WATERPARK IN HERAULT
La Yole offers an extra-large network of leisure activities to please kids and adults alike. Its water park contains over 4000 m² of water structures and 3000 m² of beaches and sun lounges. You will love bathing in our heated pools which allow you to make the most of the water at the right temperature, whatever the season (weather conditions allowing).
A COVERED LEISURE POOL WHERE YOU CAN BATHE IN EVERY SEASON
A campsite with a covered pool on the Mediterranean coast is just perfect – you're guaranteed an amazing holiday, regardless of the weather. Even though we're lucky and it's generally hot in the South of France, you'll love our 284 m2 covered leisure pool, including a large swimming area as well as a water play area for younger children.
Equipped with a movable, sliding structure, this fun water space can be adapted to all weather conditions so that holidaymakers can make the most of their stay without worrying about the weather.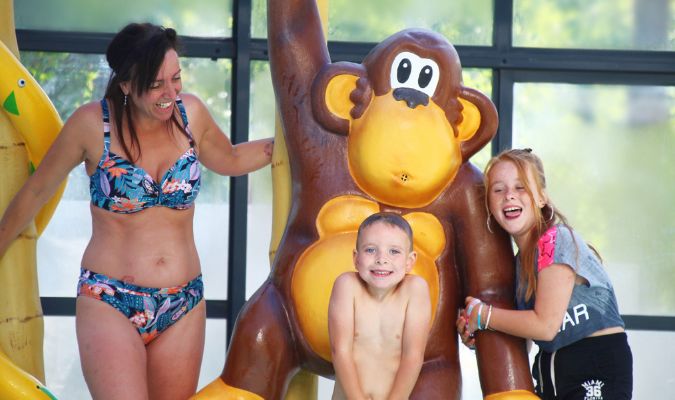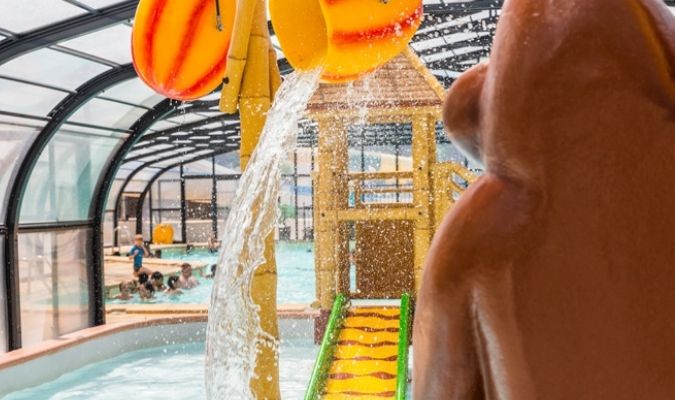 A MEDITERRANEAN CAMPSITE WITH A LEISURE POOLS AND CHILDREN'S GAMES
Your youngest children will be spoilt with a special paddling pool just for them, as well as the brilliant fun lagoon with all its water games. They'll want to spend all day in this part of the waterpark, built especially for them. Your little ones will love watching the crocodiles, dolphins and other funny animals spouting water !
La Yole also offers a brand new water play area for children in the covered pools, so they can enjoy themselves whatever the weather !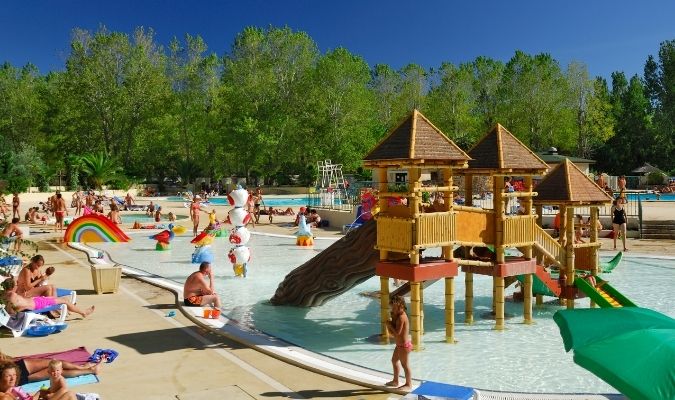 LA CREME DE LA CREME : A CAMPSITE WITH WATERSLIDES AT VALRAS BEACH
To top it all off, La Yole offers a range of 9 waterslides for all ages, with even a giant slide toyou're your adrenaline pumping !
You'll have hours of laughter shooting down slides in this area that has been specially conceived for your enjoyment! The order of the day is HAVE FUN, and how could you not? There are so many watersides in our pools; you'll just love it here on your Mediterranean camping holiday.
At 9.5 metres high, our newest waterslide will give you a breath-taking view of our waterpark's 4 km².
With a total of 9 waterslides, grown-ups and kids alike can have the time of their lives and enjoy the fun of the waterpark.
4 slides are for the youngest kids
5 slides are for bigger kids (including adults of course!)
Don't wait any longer; choose La Yole for all your Mediterranean waterpark thrills and spills !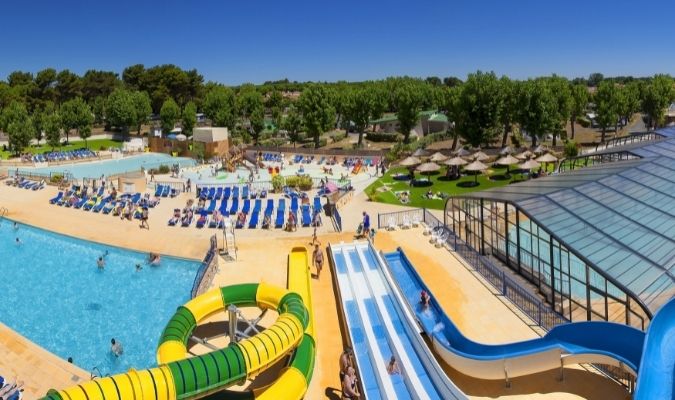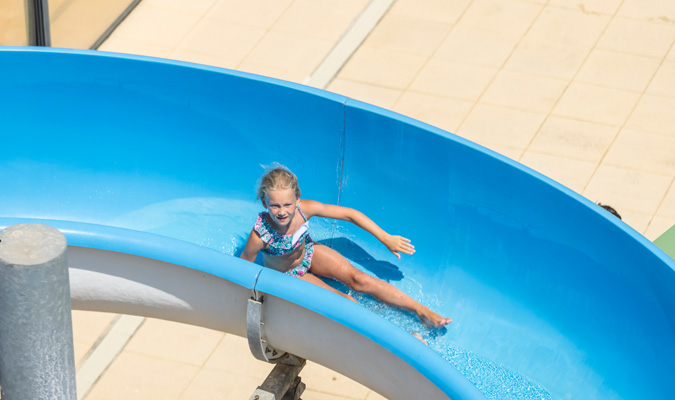 LESSONS AT THE WATER PARK
Aquagym : check the animation schedule.
Private swimming lessons : the lifeguard will give you the informations.
Aquaphobia lessons : information and registration with the lifeguard : +33 (0)6 42 51 65 04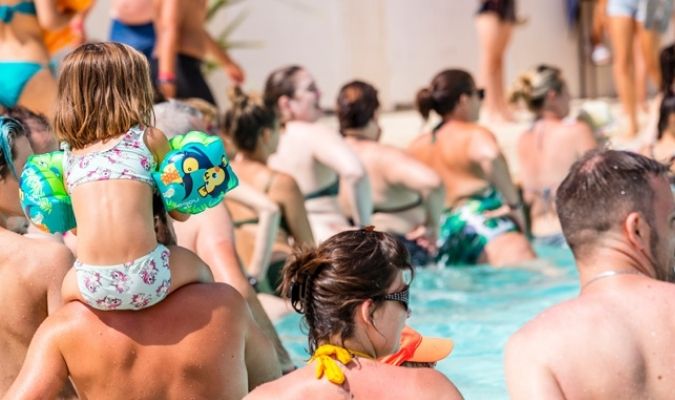 USEFUL INFORMATION
Swimming pool opening hours :
23/04 – 13/05: 11am – 7pm
14/05 – 01/07: 10am – 7pm
02/07 – 28/08: 9.30am – 8pm
29/08 – 09/09 : 10:00-19:00
10/09 – 23/09 : 11:00-18:00
Timetable Big slide :
23/04 – 13/05: 2:00 pm – 6:30 pm
14/05 – 01/07: 12:00 pm -18:30
02/07 – 28/08: 10.30 am – 7.30 pm
29/08 – 09/09 : 12:00-18:00
10/09 – 23/09 : 14:00-17:30
Bracelets :
As soon as you arrive at the campsite, our receptionists will give you one bracelet per person. You should wear it at all times. It guarantees your peace of mind, allowing you to use all the within the campsite facilities, such as the waterpark !
Swimming costumes :
Baggy bathing shorts/ board shorts are not allowed in the bathing areas at La Yole; please wear skin tight Speedo-style trunks or shorts.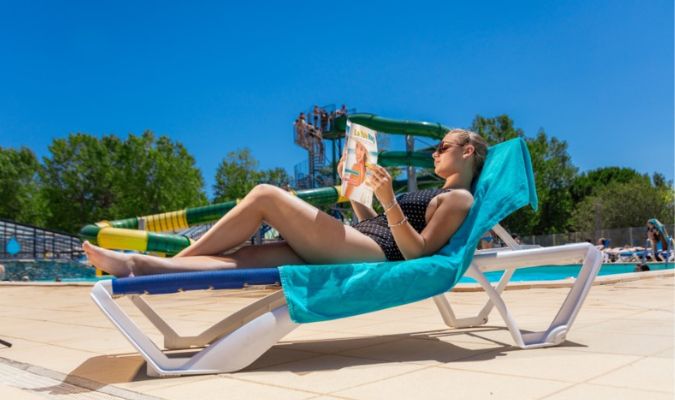 DISCOVER THE ACTIVITIES AND ENTERTAINMENT IN DOMAINE DE LA YOLE...