Le Domaine la Yole
MUST-SEE EVENTS IN HERAULT
During your stay in Valras-Plage, do not miss the highlights of the region !
FÉRIA DE BÉZIERS
Like many towns in the south of France, Béziers has its own féria ! It's a giant outdoor party, just 20 minutes away from the campsite, where everyone has fun and enjoys sharing time together.
📍 Béziers town centre (34)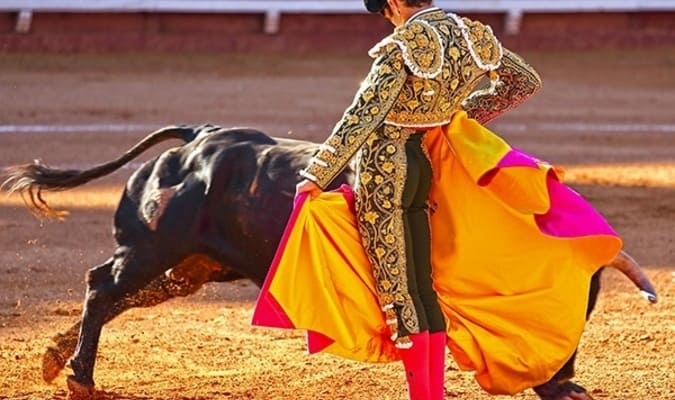 CONCERTS DE LA SCÈNE FLOTTANTE
Just a stone's throw from us, in Agde, every Tuesday throughout the summer you can enjoy free concerts in the heart of the ancient Greek city. Don't miss out; your whole family will have a great time after a day at the beach.
📍 at the foot of the cathedral, in the ancient city of Agde (34)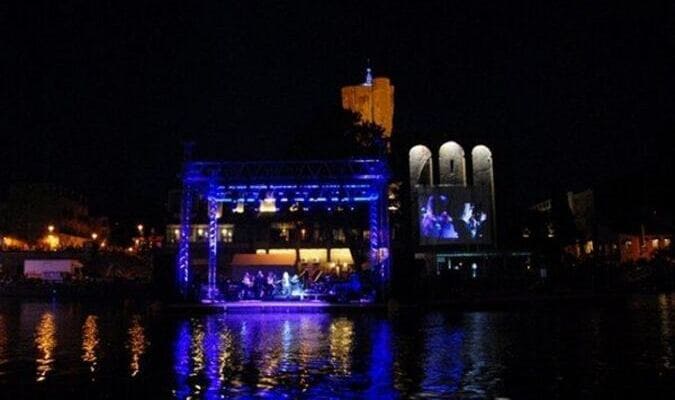 LIVE AU CAMPO
This festival has something for everyone. It's also the perfect occasion to discover the Catalan city of Perpignan. Every summer, the festival takes charge of the majestic and mythical Campo Santo for 5 open air concerts.
📍 Campo Santo, Perpignan (66)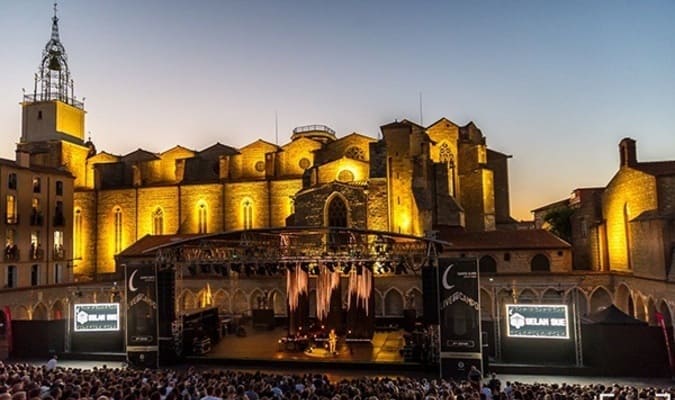 FIEST'A SÈTE
This year, the Théâtre de la mer beach concert space welcomes artists from New Orleans, Columbia, Cuba and many other destinations. You can enjoy this world music and travel thanks to the notes which fly from the theatre.
📍 Théâtre de la mer, Sète (34)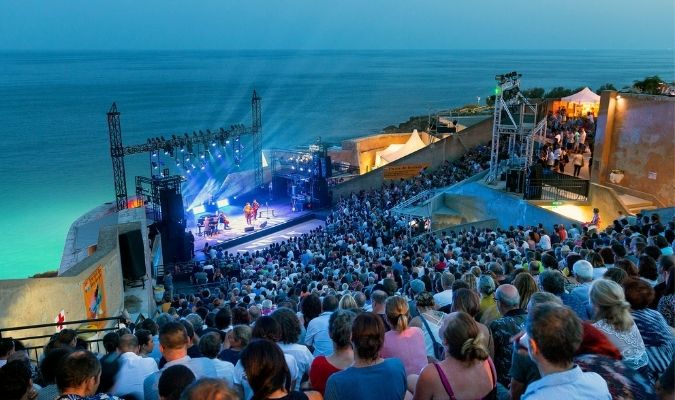 FESTIVAL DE THAU
A whole load of culture on the shore of Thau lagoon, how about that? Across several towns, you can enjoy concerts from exotic locations and travel the entire world.
📍 Bouzigues, Frontignan, Mèze, Montbazin, Villeveyrac (34)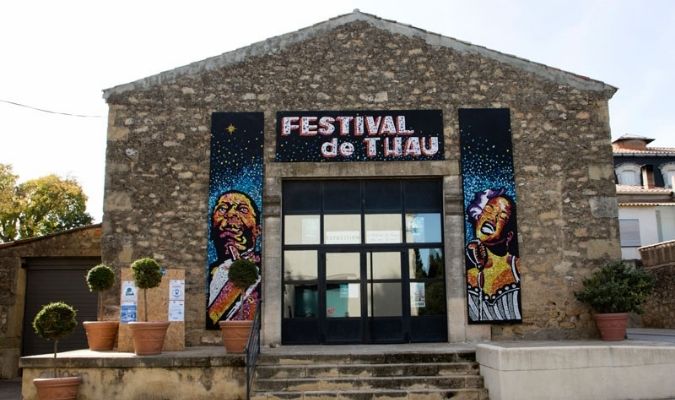 FESTIVAL DE CARCASSONNE
The Festival de Carcassonne offers a programme of plays, classical concerts and opera, as well as more contemporary music. It's a wide programme in which everyone will find something they like, and you'll all discover something new.
📍 Grand Théâtre de la Cité (Théâtre Jean Deschamps), Carcassonne (11)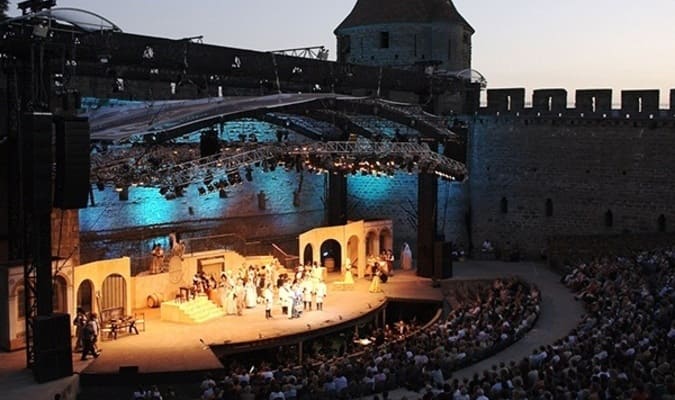 ELECTRO BEACH EMF
You're a fan of raves and electro music? You've come to the right place! Electro Beach EMF is the biggest electro festival in France.
📍 Plage du Lydia, Port Barcarès (66)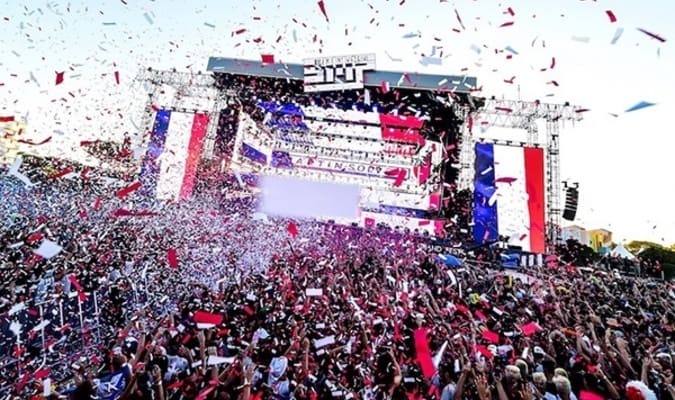 JAZZ À SÈTE
You're looking for something a bit more chilled out? Why not try Jazz à Sète, a festival which brings together a whole range of jazz artists each with their own captivating and magical sound. Smooth and relaxing on the Mediterranean coast.
📍 Théâtre de la Mer, Sète (34)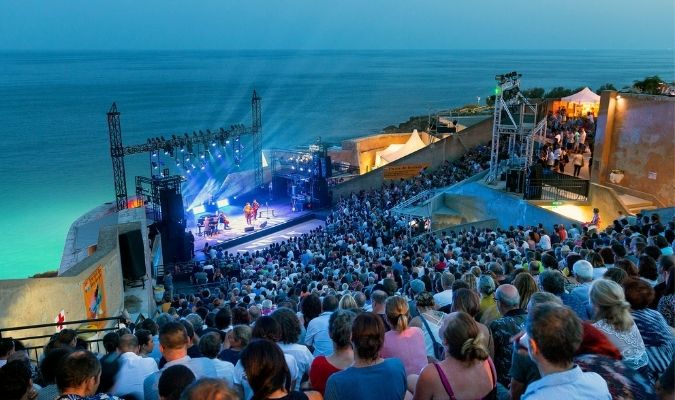 LES DÉFERLANTES SOUTH OF FRANCE
Music festivals on the coast – you can perfect your tan whilst listening to great music! Book your tickets at Argelès for a weekend of madness!
📍 Château Valmy, Argelès sur Mer (66)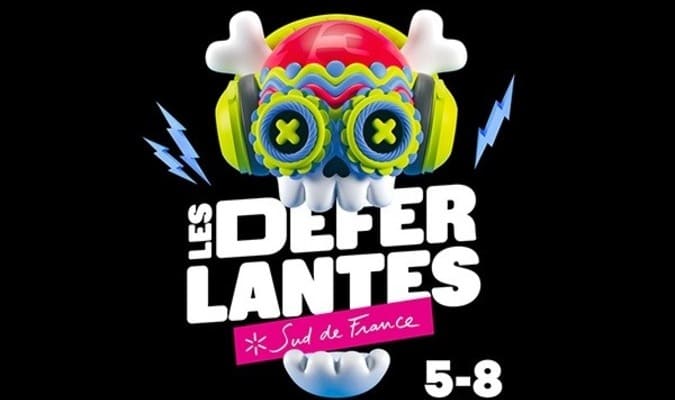 LES NOUVELLES DU RIRE
Laughter is the best cure! Forget your woes and give your face muscles a work-out, for this weekend that's sure to give you a good giggle.
📍 Théâtre de la Mer, Port la Nouvelle (11)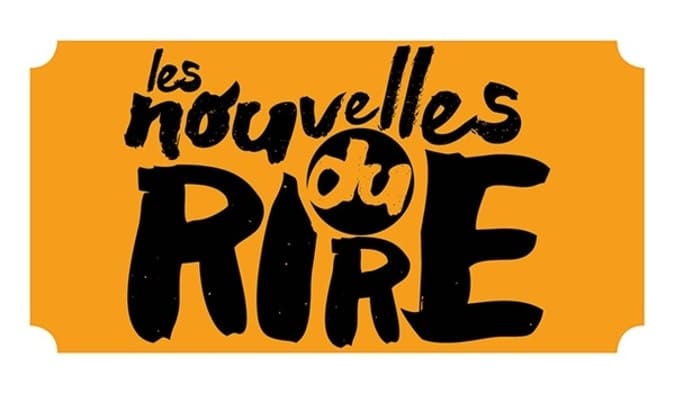 WORLDWIDE FESTIVAL DE SÈTE
In Sète, the Théâtre de la Mer seafront concert space welcomes the Worldwide Festival, one of the biggest electro festivals in France. This festival is in fact adapted from a radio show of the same name broadcast in over 50 countries and presented by the festival's artistic director.
📍 Théâtre de la Mer, Sète (34)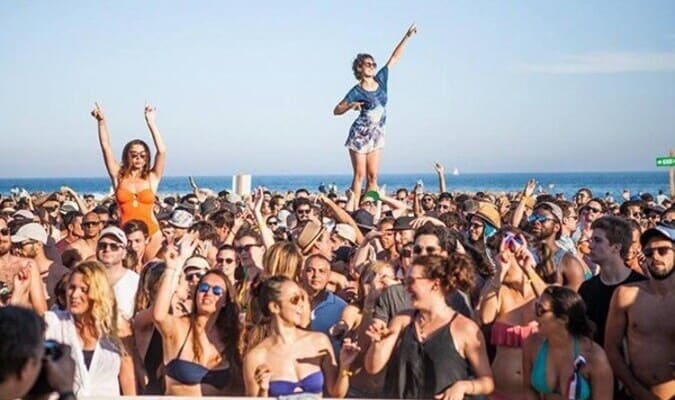 FESTIVAL DE NIMES
Nîmes, famous for its bullrings, also knows how to please music lovers. Soprano, Kendji, Girac, Patrick Bruel, Elton John and Twenty One Pilots are among the artists programmed this year !
📍 Arènes de Nîmes, Nîmes (30)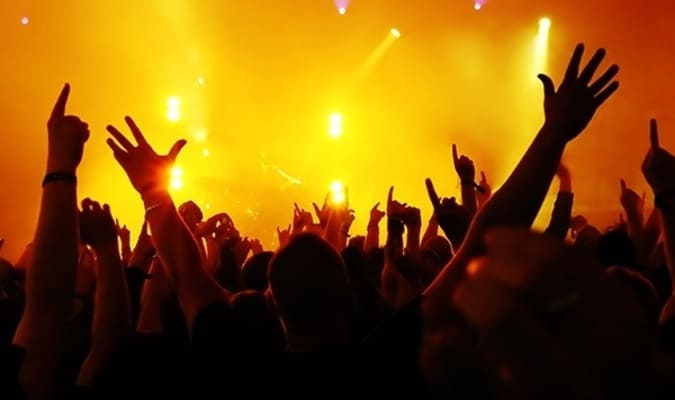 FESTIVAL QUAND JE PENSE A FERNANDE
If Fernande evokes a very explicit song by our dear Brassens, the festival is a little wiser, but not without a programme that promises varied and lively concerts.
📍 Théatre de la mer, Sète (34)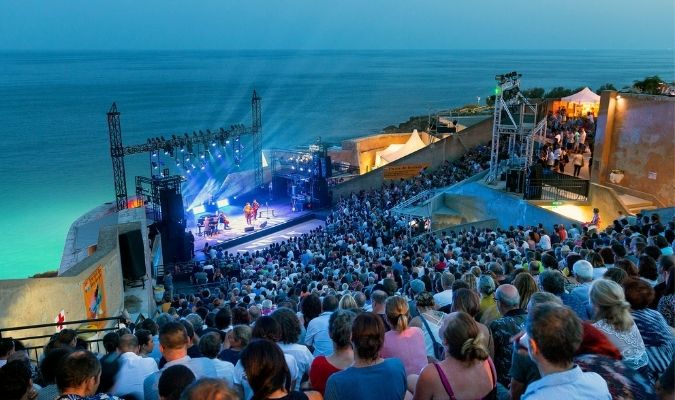 DISCOVER THE ACTIVITIES TO DO WITH FAMILY NEAR THE DOMAINE DE LA YOLE ...