Le Domaine la Yole
ACTIVITIES & ENTERTAINMENT
You won't have time to get bored at La Yole, unless you really want to ! Our campsite includes many sports and leisure facilities, such as tennis courts and the waterpark.
THE CAMPSITE'S SPORTS FACILITIES
Being on holiday at La Yole campsite is no excuse to stop your regular sport ! Here, you will find many sporting facilities, such as two full-size tennis courts (for adults) and two mini-courts (for children). Access to the courts is free all season except for July and August, when you should head to the rentals' area to reserve your court and hire rackets and balls.
In the rentals' area, you can also hire bikes and trailers, so you can go out for a family ride! The campsite also has several pitches for playing boules (called pétanque here in the South of France!), ping-pong tables, a beach volleyball pitch and a multi-sports pitch which is perfect for volleyball, handball, football or basketball.
To cap it all off, La Yole's outdoor fitness park includes: an exercise bike, an elliptical trainer, lat pull/chest press combo (adapted for people with disabilities), pull up bars and a push-up bench.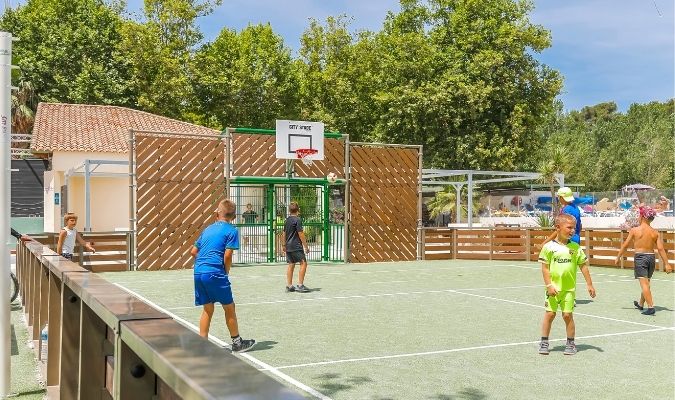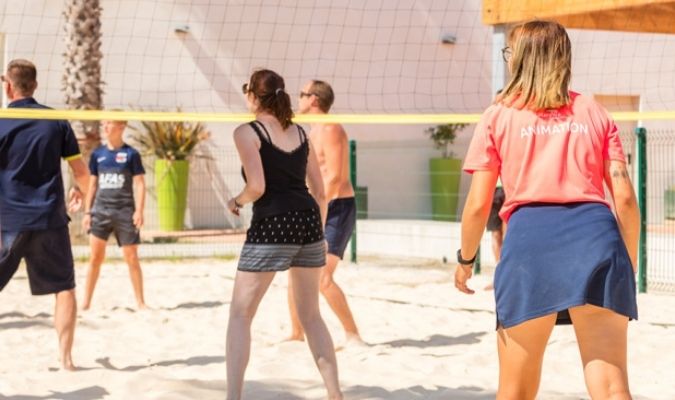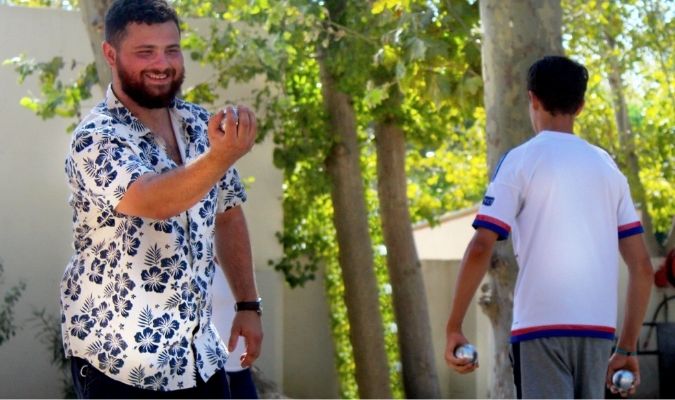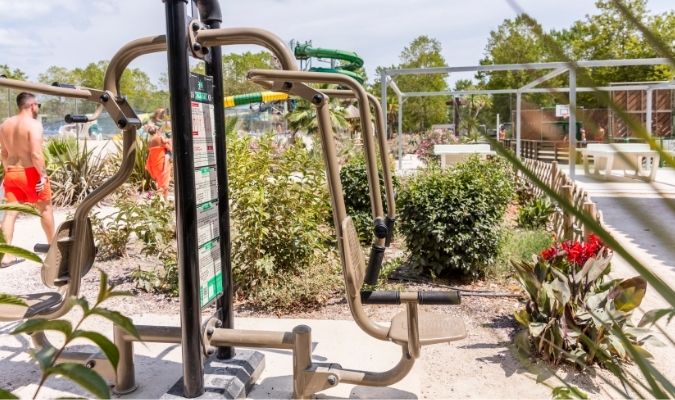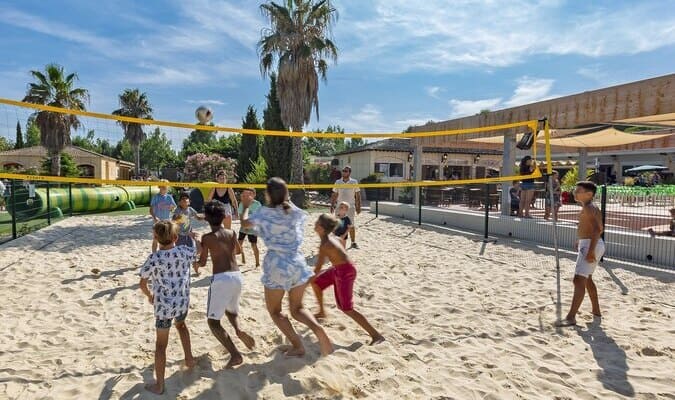 SPORTS ON HOLIDAY
Maybe kicking a ball around isn't for you, but you'd still like to practice sport with a group of people? Why not join one of our Morning Workout? These classes, quite similar to a warming up session, allow you to slowly work each muscular group and improve flexibility.
Our different sports classes include: fitness, fencing, archery, stretching, step aerobics and aquagym. Aquagym classes take place in one our waterpark's pools, where we also organize water-polo matches and tournaments.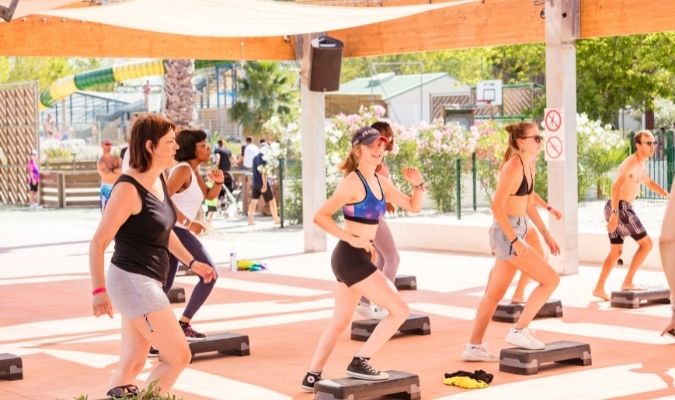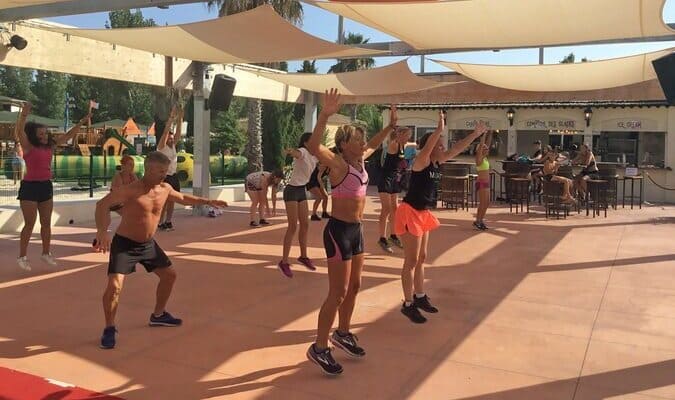 DANCE AT OUR CAMPSITE !
If you like to move your body, here at La Yole every day starts with Marvilla Dance, our campsite's official song and dance routine. Don't worry if you haven't learned this devilish dance yet – our team leaders are here to show you the moves! Every evening at 5pm during the high season, we also organize dance classes. From Zumba to salsa to hip-hop with everything in between, take a look at our dance lesson schedule as soon as you arrive onsite !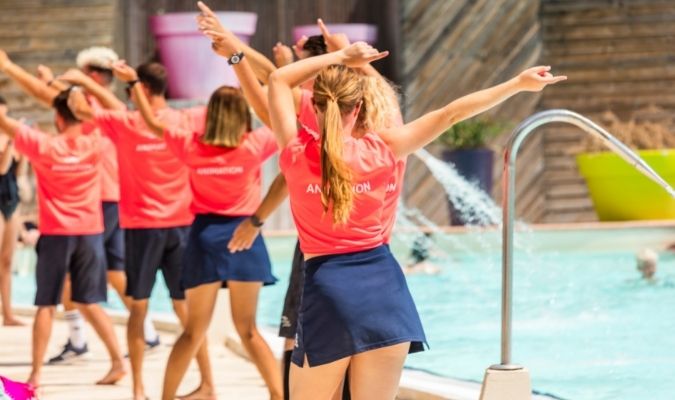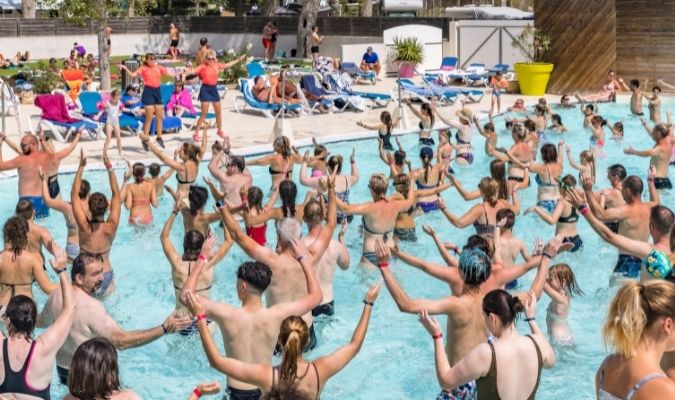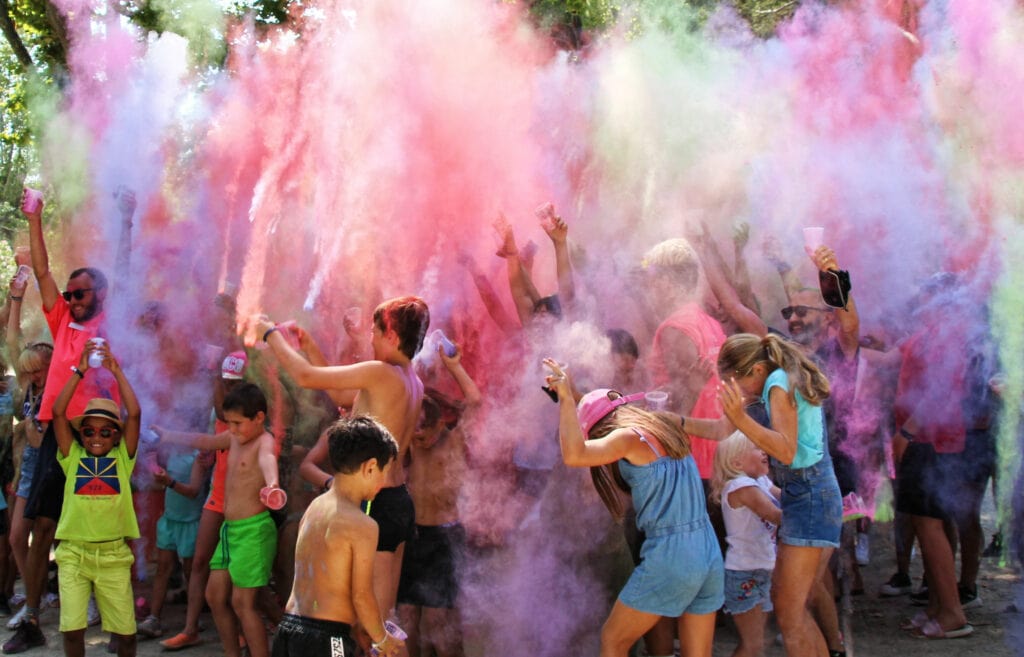 BIKE RENTAL
Because holidays are all about relaxation, leave without stress !
Don't worry about planning everything and above all don't worry about transporting everything. At the La Yole campsite you can rent bikes for your rides !
NEW electrical Scooter
High season : 15€/day 50€/week
Mountain bikes or adult mountain bikes (26 inches) :
High season: 11€/day 40€/week
Junior mountain bike (24 inches) :
High season: 9€/day 30€/week
Children's mountain bikes (16 and 20 inches) :
High season: 7€/day 26€/week
Free baby seat when renting an adult bike.
Children's trailer (2 places) attached to the rear of the bike:
High season: 25€/week .
Adult bike deposit: 100€.
Don't miss your bike! Remember to book it when you choose your rental or location.
You can also book your bikes directly at the Loca club this summer !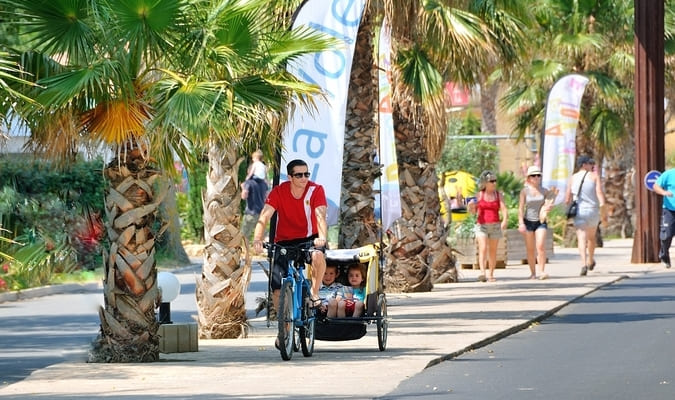 THE CONTROLS ARE OVER TO YOU...
There are many video games available at La Yole Camping Lodge Camping Resort & Spa. Along with the consoles and arcades to play on, they are found in the dedicated games area called the Games Zone. You can find Hammer Bottle, Knock Out, Across the world, Scud Race, Star Wars Pod Racer, Lost World, Sega Rally 2 DX, Let's go jungle, Extrem Hunting 2, FIFA, PES, Wave Runner, Cosmic, Mini Flipper, Fast Track, Grue Bonbon, DDR Euro Mix 2, Mario Kart, House of Dead, Stacker, Manxx TT, Arctic Thunder, Soccer Mania, Tacco Kids, Speed Basket, Speed Ball, 4×4, Aquajet, Basket for 2, Pang Pang Paradise, Hammer dx, Fire Stomper, Grue à Peluches, Tortue Ninja, South Park, Flipper Simpson, 2 Babyfoot B60 and 5 Winner Billard. (Paying games)
Fun, fun, fun!
Mini golf : 4€ Adult / 3€ Child
Carousel : 1 coint
Go-karting (< 3 years): 2€
Go-karting for toddlers : 1 coint
Trampoline : 3€ per child. (no time limit)
Table tennis rackets are available for free. Deposit 10€.
Tennis May June September, rackets on loan. Deposit 10€.
Tennis July August : 3€: 1 hour / 5€ 2 hours. (rackets included, advance booking recommended).
videogames : 1 coint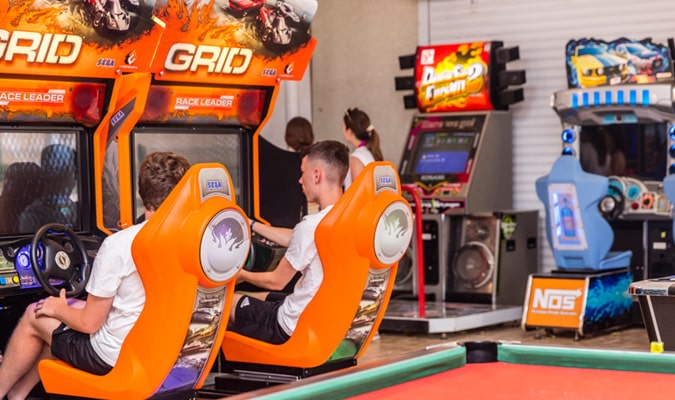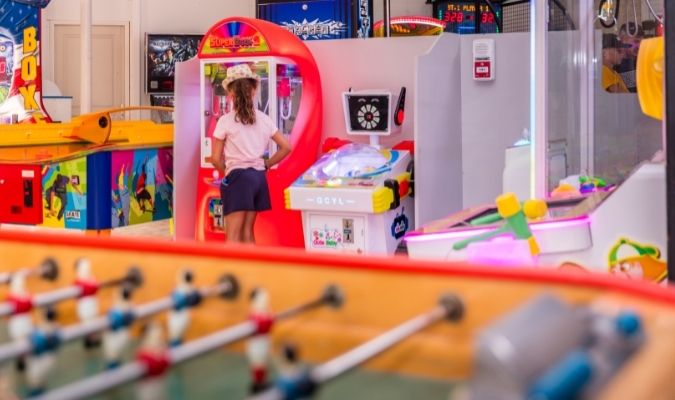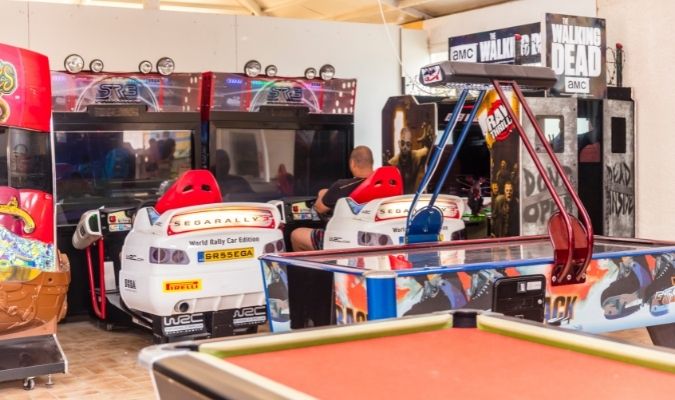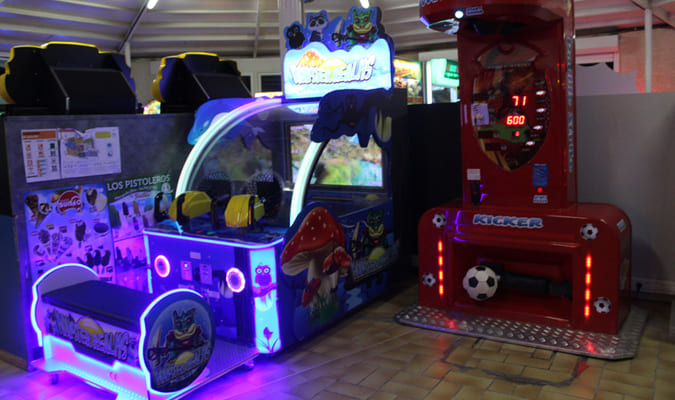 CAMPSITE FUN FOR THE LITTLE ONES
Children will make new friends and memories in the campsite's large playground. Fully secured, they will invent a thousand and one stories in our pirate boats and share many laughs in the big caterpillar or on the swings.
Because holidays mean freedom, children aged 5 to 17 will be supervised by our dynamic animation teams in our 3 children's and teenagers' clubs.
The Game Zone, where holiday friendships are made, are a great success with teenagers!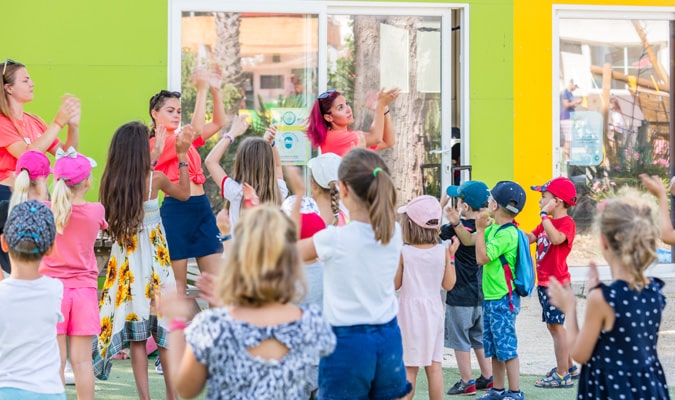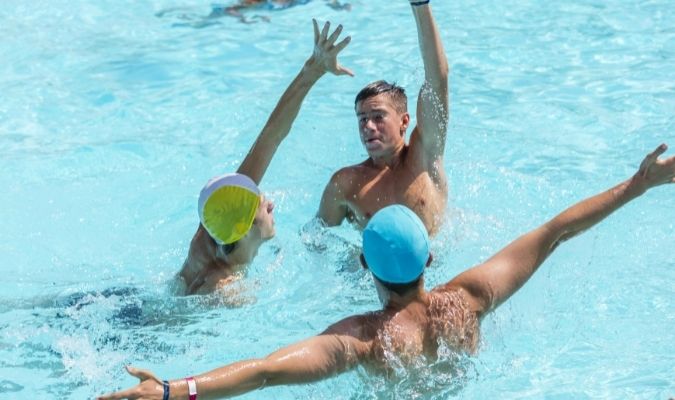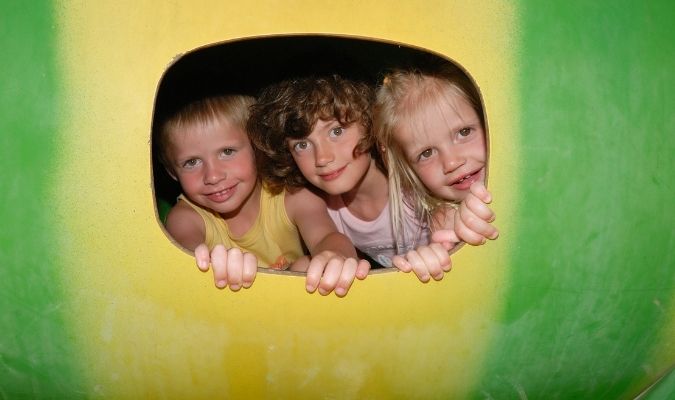 CAMPING EVENINGS
Cabarets, dance nights, magic, concerts, something for children, young people and adults… Experience unforgettable evenings throughout the season.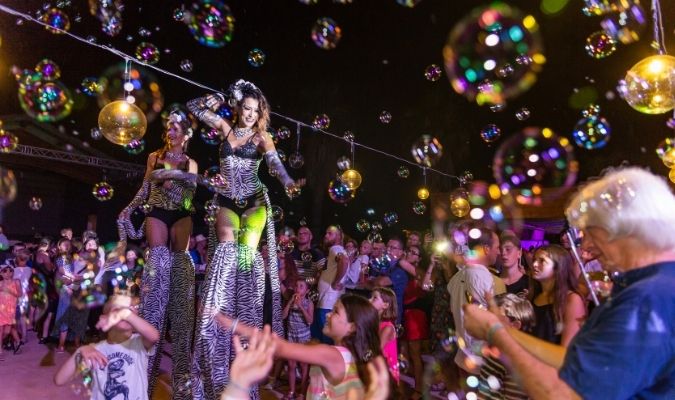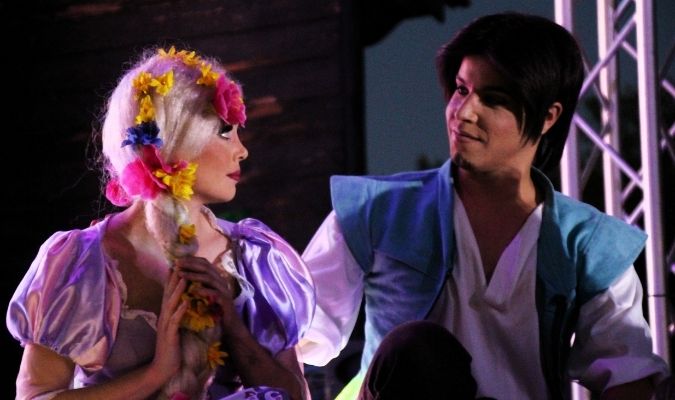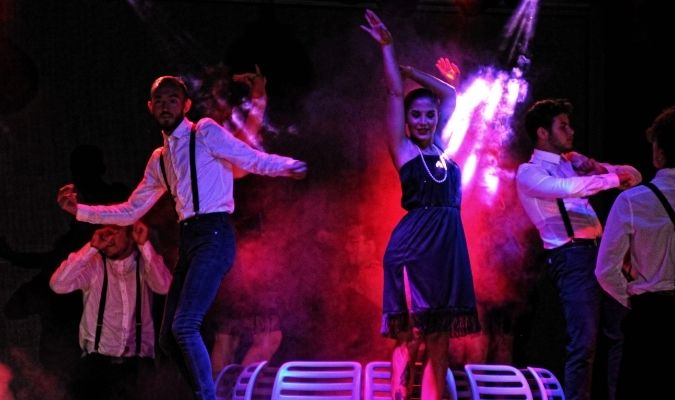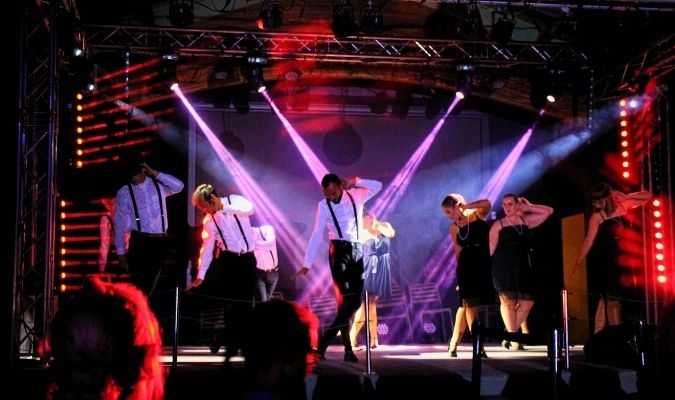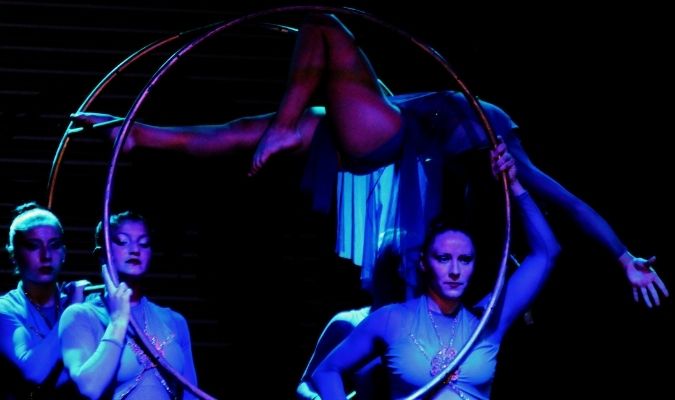 LE SPA BY LA YOLE
Enjoy a completely relaxing stay at Domaine La Yole. Jacuzzis, sauna, hammam and massage room… We offer you a real wellness cure for your holidays!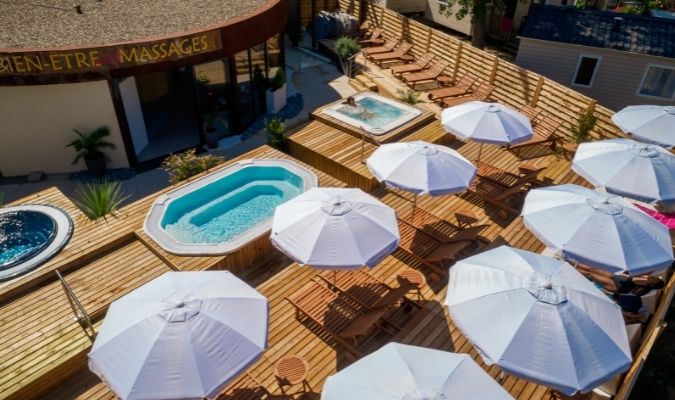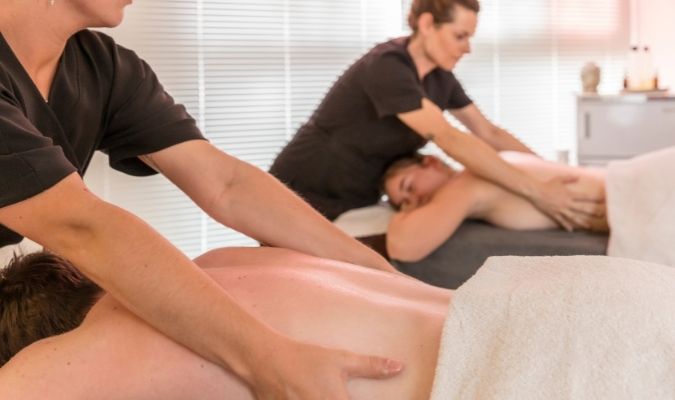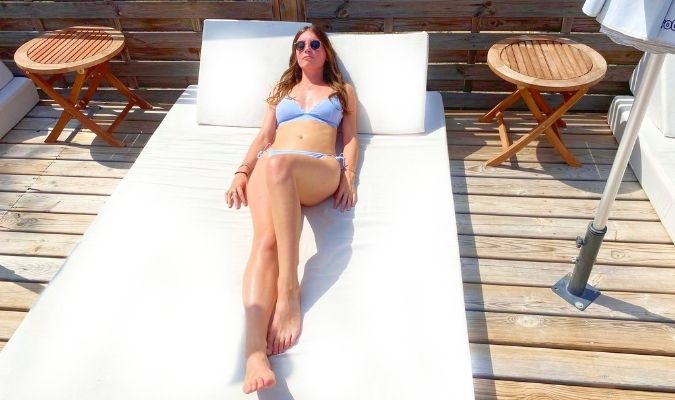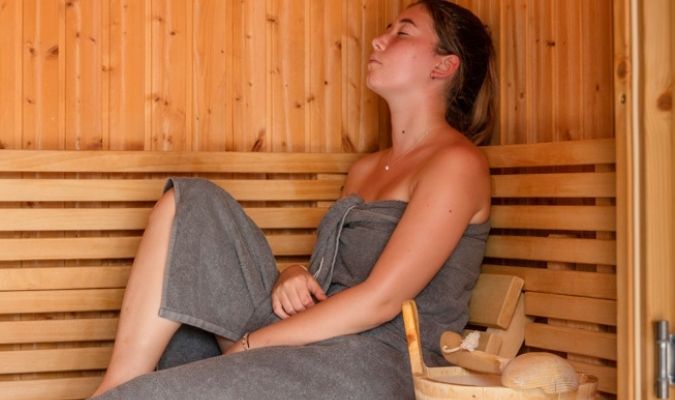 ADVENTURE PARK
If you are looking for thrills, La Yole PANGAEA Terre d'aventures, in Valras-Plage in the Herault region is right for you! Set up in the woods surrounding the campsite and the eponymous vineyard, at only 500 meters from the seaside and the beach, the campsite is the perfect place to enjoy a morning or afternoon of adventures from the age of 3. On land or in the trees, with family or friends, with your colleagues or other holidaymakers, PANGAEA Terre d'aventures offers you breathtaking sensations at 9 meters high: 17 zip lines, treasure hunts, entertaining activities, BMX courses, etc… Six different activities and 123 unique workshops await you for a day of adrenaline, shouting and laughter !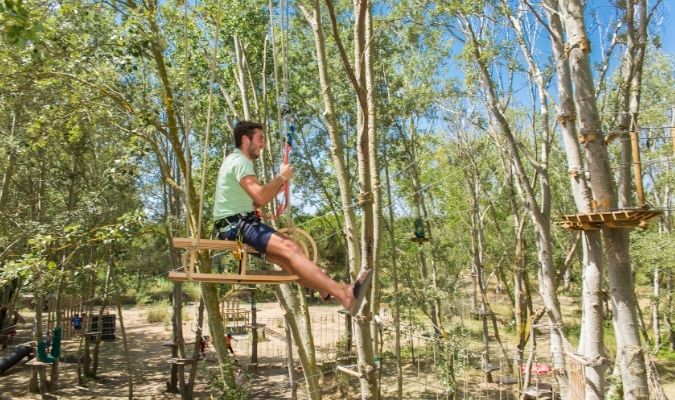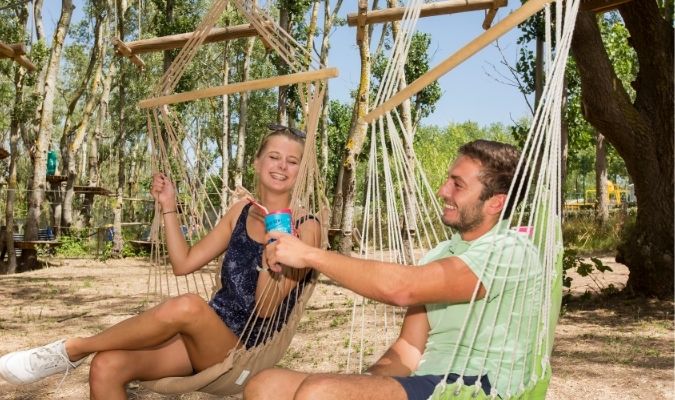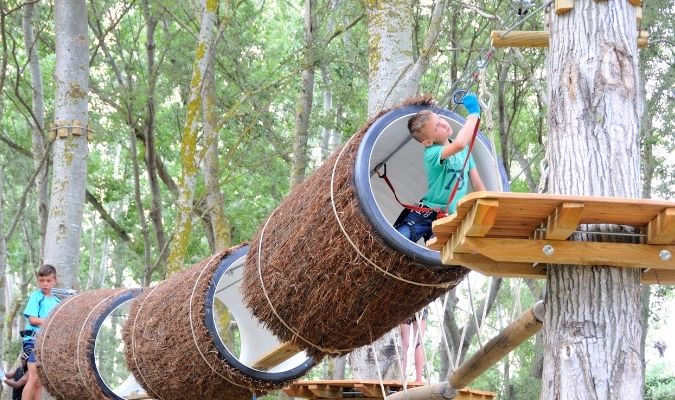 DISCOVER ACTIVITIES EXCLUSIVELY FOR CHILDREN AND TEENAGERS...