Le Domaine de la Yole
CAMPSITE ACTIVITIES FOR KIDS AND TEENS
That La Yole Camping Lodge Resort & Spa is a paradise for kids is hardly worth saying! Here, there are so many ways to have fun that your children won't know where to start! From playgrounds to the mini-farm, from the beach to the fairground rides, their holidays at our Mediterranean campsite will give them unforgettable memories. They'll even be able to make new friends at the mini-clubs.
PERFECT MEDITERRANEAN CAMPING HOLIDAYS WITH YOUR BABY
You've got a baby, and you're not sure where you should go on holiday? Head to La Yole Camping Lodge Resort & Spa! At our Mediterranean campsite, you and your baby can make the most of your stay, unwind and have fun together. No need to take all that baby stuff: you can rent a baby kit, which includes a cot, a bath tub and a high chair. You can also choose our special rental property "le P'tit Bouchon", which is entirely fitted for a family with a baby: cot, changing table, booster chair, plastic cutlery…
The campsite will provide a backdrop of discovery and wonderment for baby. The waterpark, with its paddling pools for tiny tots, is a great way of discovering the fun of water games, with none of those bath-time tears! The beach is like a giant sandpit for your baby… finally, the campsite's very own farm will give baby the chance to meet all the farm animals!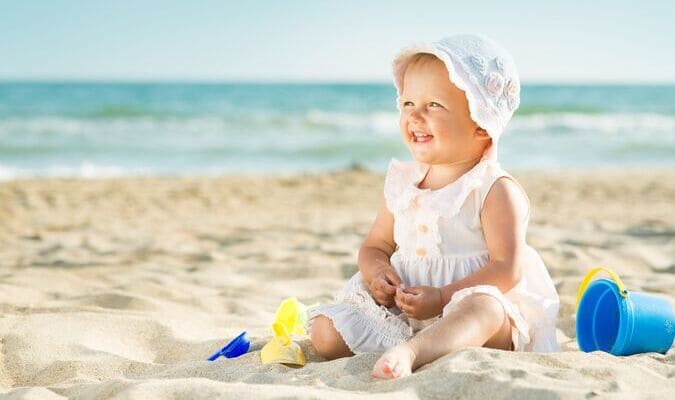 MINI-CLUB AND GAMES AGOGO FOR 5 TO 8 YEAR OLDS!
Play, run, laugh and make new friends: these are the activities that we program for children, right at the heart of our campsite. Thanks to La Yole's kids' club, 5 to 8-year-olds can have fun and take part in many different activities and games organized by our team leaders: treasure hunts, water games, face painting, fun or practical activities, preparation for the mini-disco… your children aren't going to get bored!
And your children can release all their energy and let their imagination run wild in our play areas dotted across the campsite! The biggest park even has a 17 metre long pirate ship, as well as swings, teeter-totters and see-saws.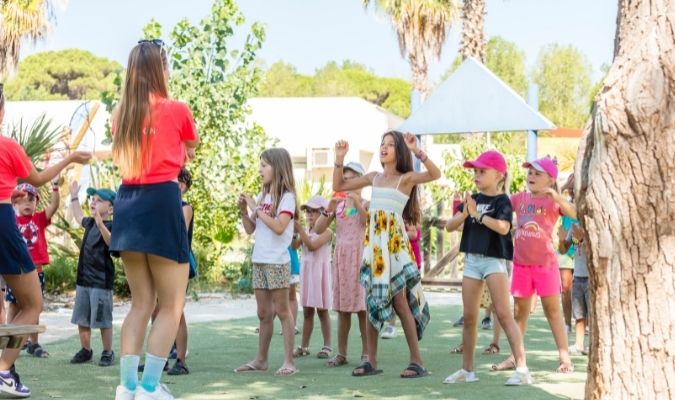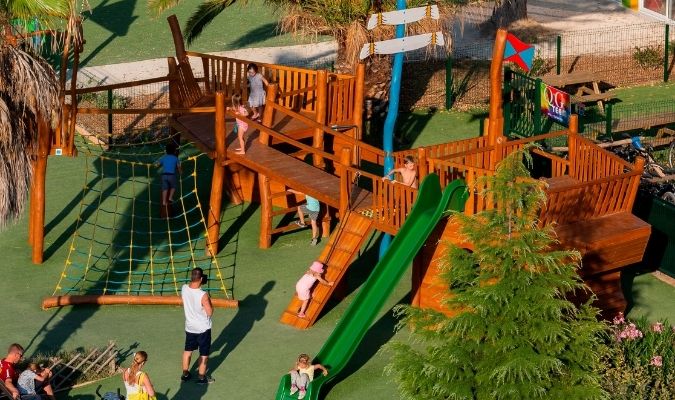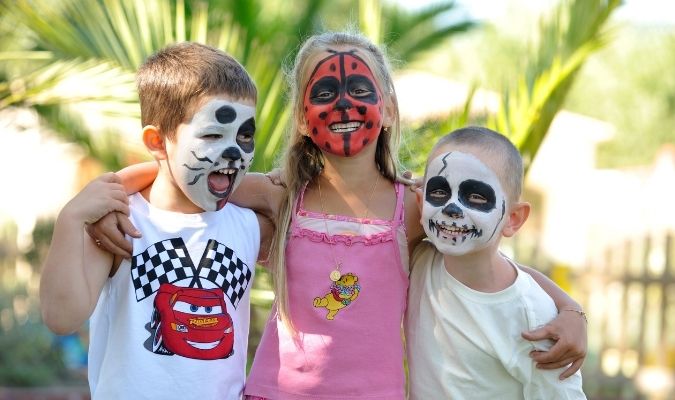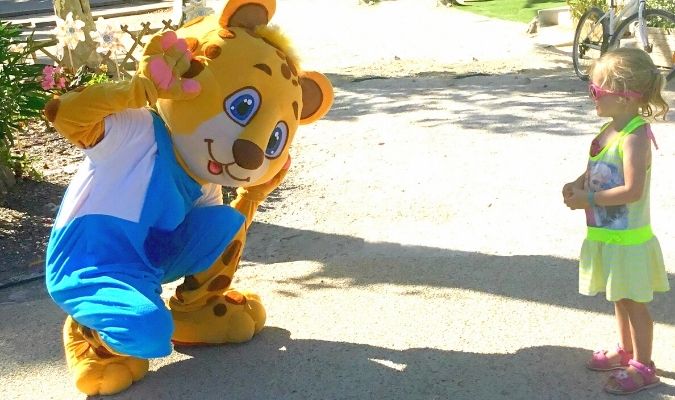 KIDS' CLUBS FOR 9 TO 12 YEAR OLDS
So your kids are growing up faster than you'd like? At La Yole Camping Lodge, we haven't forgotten this and during the high season, we have a second kids' club. Reserved for 9 to 12 year olds, it promises young adventurers the time of their lives! Our group leaders organize many different activities so your children can have fun and play sports together. There are even some off-site trips planned, to the beach or to other places around Valras! As it's open to all different nationalities, the kids' club allows your children to broaden their horizons and learn other languages too!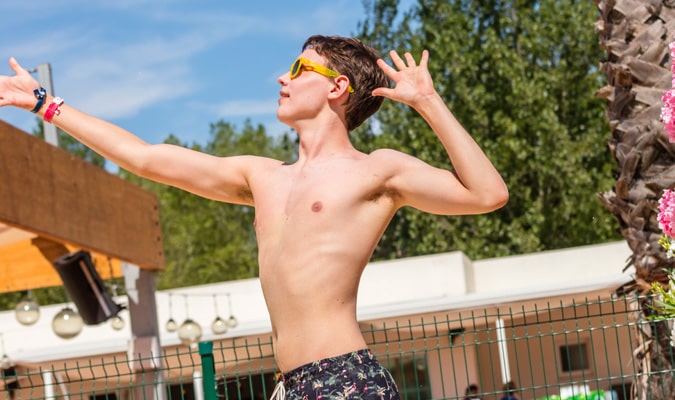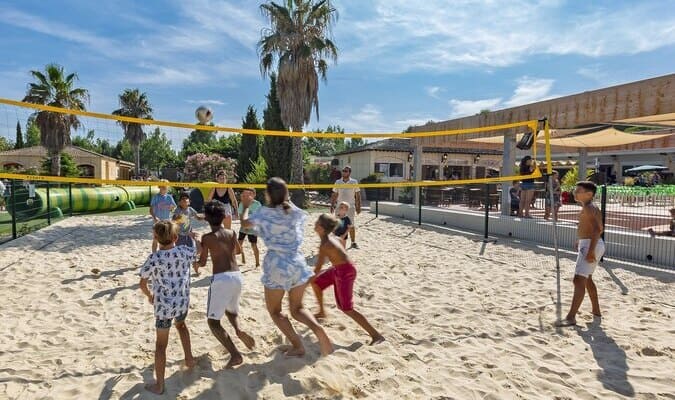 A DREAM HOLIDAY FOR TEENAGERS!
So your teenagers are getting bored with family holidays and no longer want to follow you around on sightseeing trips? Enrol them in the teens' club at the campsite! Volleyball and football tournaments, creative workshops, sundances, videogames, Zumba classes… there's a holiday program that can't fail to please!
And to give them the chance to meet each other young people more easily, they have a special meeting point, just for teenagers! The HQ, reserved for 13 to 17 year olds, is open in July and August and gives young people the chance to enjoy age-suitable activities: crafting workshops, sports lessons and even parties, we've got everything covered so your teenagers can have an incredible holiday. And if all those activities aren't enough, don't forget all our sports facilities like the waterpark too…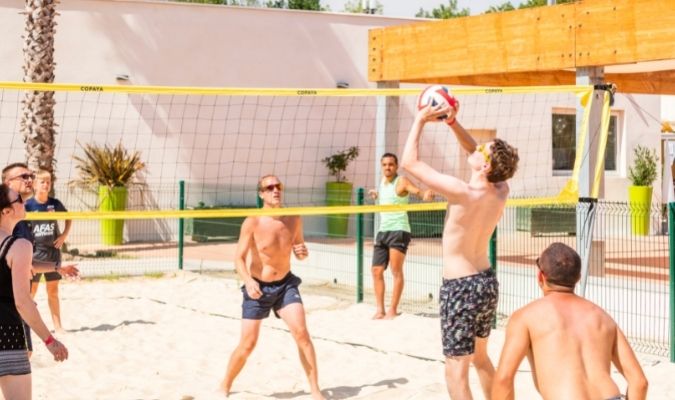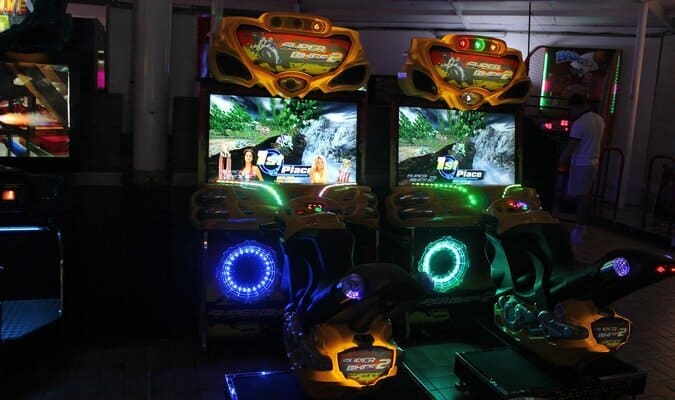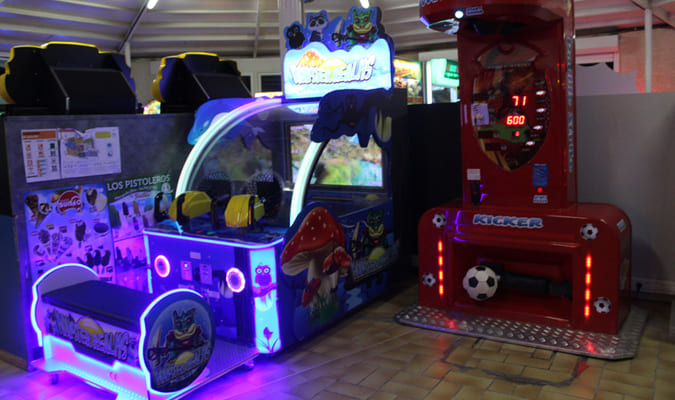 ADVENTURE PARK
If you are looking for thrills, La Yole PANGAEA, in Valras-Plage in the Herault region is right for you! Set up in the woods surrounding the campsite and the eponymous vineyard, at only 500 meters from the seaside and the beach, the campsite is the perfect place to enjoy a morning or afternoon of adventures from the age of 3. On land or in the trees, with family or friends, with your colleagues or other holidaymakers, PANGAEA offers you breathtaking sensations at 9 meters high: 17 zip lines, treasure hunts, entertaining activities, BMX courses, etc… Six different activities and 123 unique workshops await you for a day of adrenaline, shouting and laughter !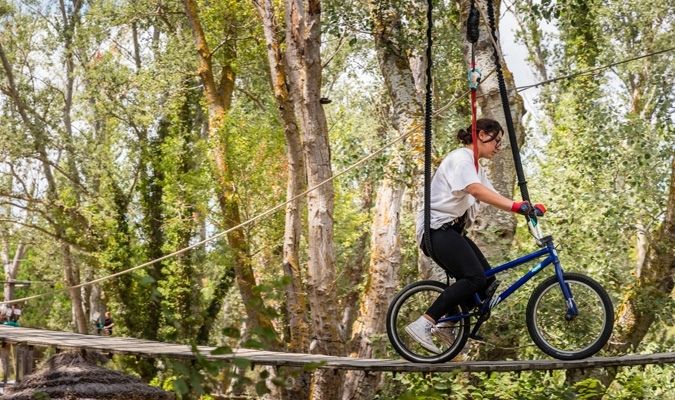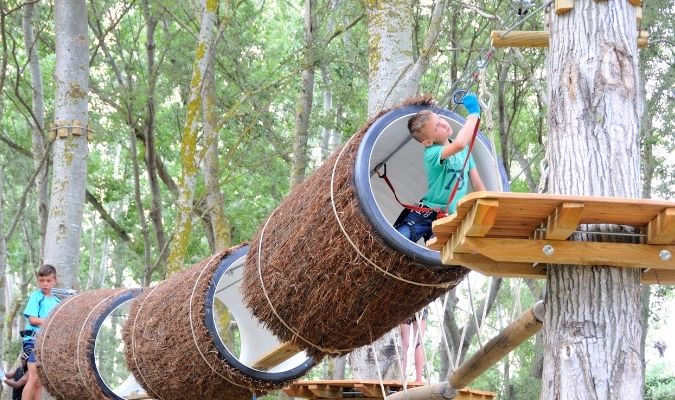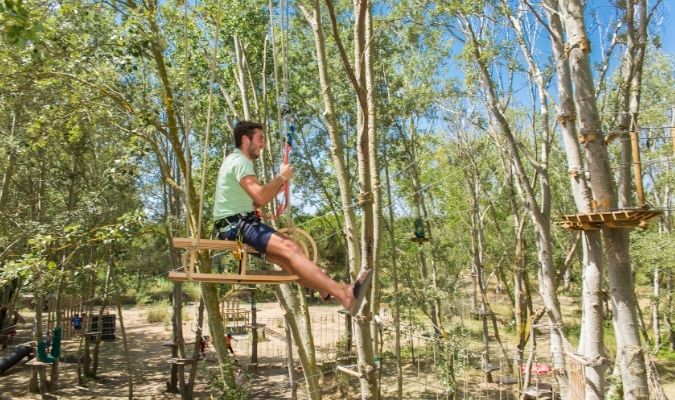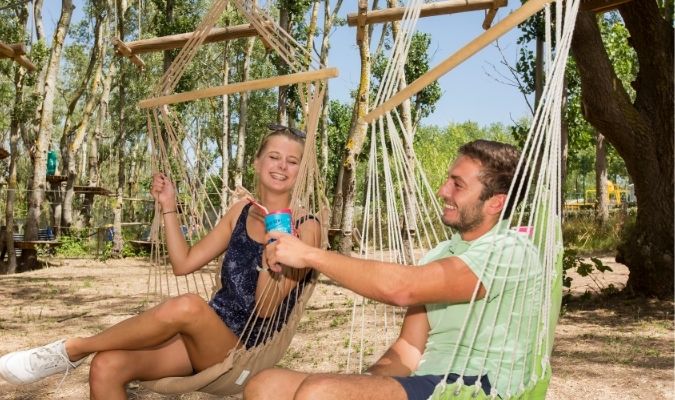 DISCOVER ALSO THE SPA OF THE DOMAINE DE LA YOLE (FOR THE RELAXATION OF THE PARENTS!)...