Le Domaine la Yole
OUR ENVIRONMENTAL COMMITMENTS
Our natural surroundings are exceptional, and our campsite at Valras Beach is committed to preserving them !
A NATURAL CAMPSITE ? A CAMPSITE COMMITTED TO ECO-TOURISM !
Our Mediterranean campsite is committed to sustainable development and the protection of the environment. We hope that our activities have the least possible negative impact on the natural environment surrounding us. We are trying to reduce our energy consumption (gas and electricity), reduce our consumption of natural resources (water) and reduce our waste. In adopting these day-to-day actions we can contribute to the protection of our planet.
This is a vital policy so that future generations can also enjoy the natural wealth of our earth.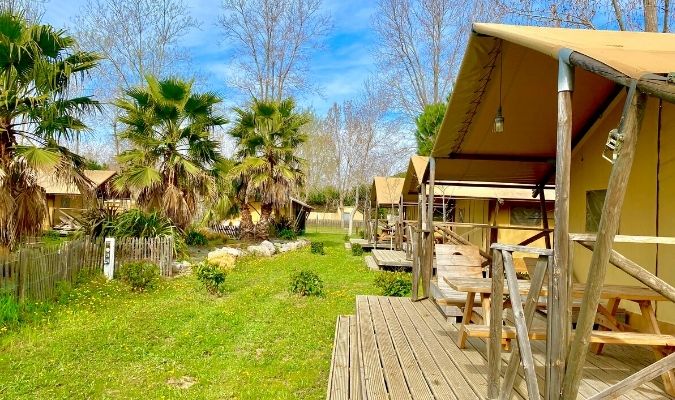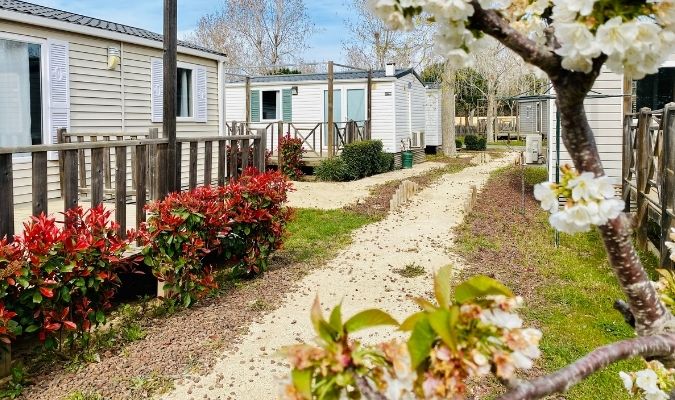 WASTE DISPOSAL
La Yole Campsite has been at the forefront for recycling waste for over 10 years. There are several collection points around the campsite which are clearly marked on the maps, and are for our clients' usage, in order to protect the environment and maintain the cleanliness of the site.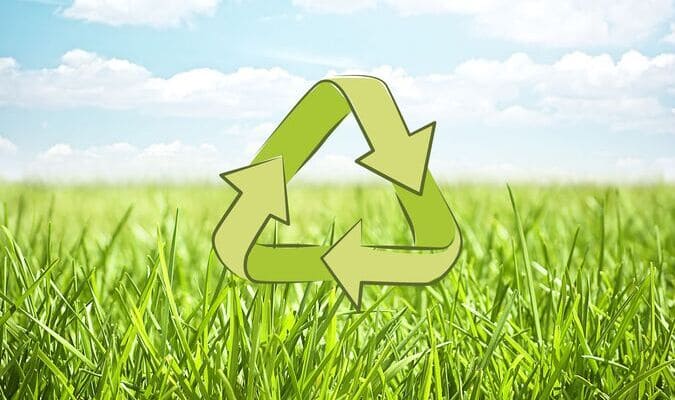 ENERGY MANAGEMENT
We are moving towards installing solar panels on our shower and toilet blocks so that they are completely autonomous and use only renewable energy. The shower block for the "Lavande" sector is already equipped, and it will take several years for us to complete this project.
Wherever we can, we use energy saving lightbulbs in all residences, and sodium powered spotlights in public spaces, in order to minimise energy consumption and light pollution on the campsite.
Our technical maintenance team and gardeners use electric vehicles for all their jobs around the campsite, as they are much quieter and more ecological than petrol fuelled vehicles. Our fleet of electric vehicles runs to 24 golf carts and 2 trucks. We run courses to educate all our teams and seasonal workers about the importance of the environment !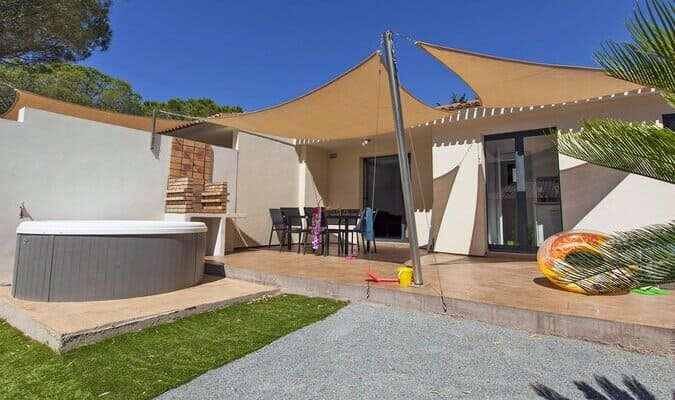 ECO-RESPONSIBLE WATER MANAGEMENT
Eco-responsible water management
All our taps are equipped with a tap swirl in order to avoid any wastage and our beautiful greenery is maintained with a drip irrigation system, in order to preserve the natural environment. No leaks, and healthy, green spaces !
We recuperate and treat part of the swimming pool water which is then used to water our green spaces. All the trees and hedges – which not only make our environment pleasant but which are also home to many birds throughout the year – are watered through an extremely efficient automated drip irrigation system.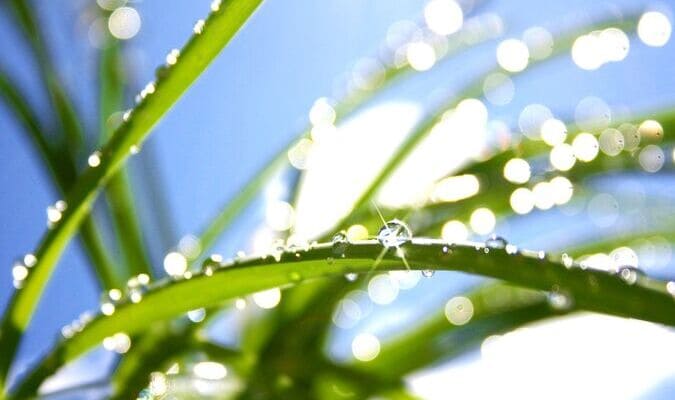 RESPECTING THE ENVIRONMENT
Our « Anim'enfant » space for kids' activities often uses recycled materials for the different games and crafts organised for the children. Whenever possible, the campsite also uses recycled paper for its documents and brochures. The decorative pictures which hang in our mobile homes are printed on environmentally friendly canvases, containing no PVC or formaldehyde, whilst the inks are ecological and water-based.
We have chosen to farm our vineyards responsibly. When necessary, we use environmentally friendly products to treat our vines against mildew and powdery mildew.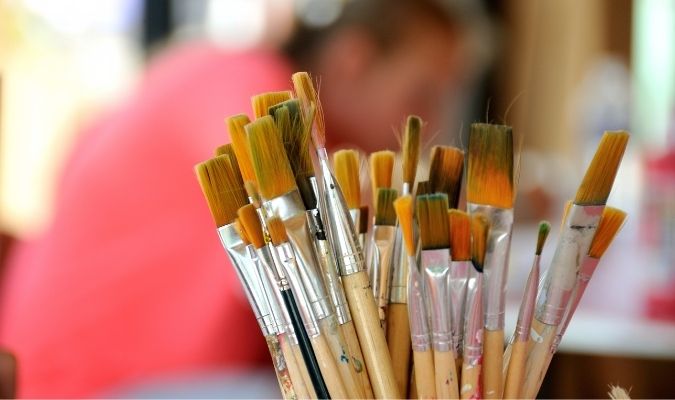 SUSTAINABLE DEVELOPMENT
As part of our sustainability project, our campsite maintains and cultivates biodiversity through planting trees, in order to contribute to the balance of flora and fauna and to lessen our carbon footprint. We replant 250 large trees and 600 shrubs and hedges every year – the birds are grateful ! And we are grateful for them, too, as they are vital to our environment.
In a virtuous circle of renewal, the branches cut during pruning are used to make woodchips, which are in turn used in our flowerbeds to limit weed growth.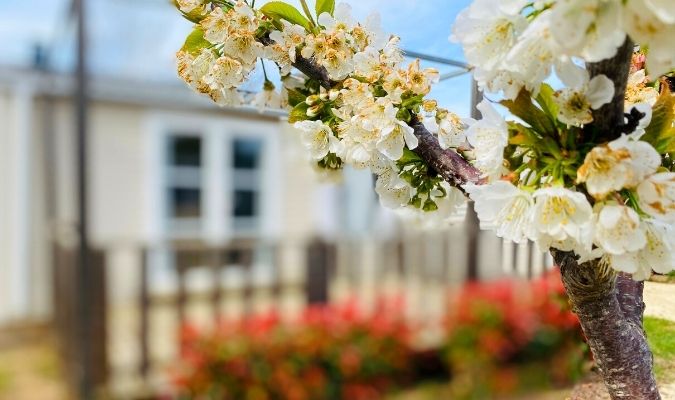 DISCOVER THE STORY OF DOMAINE DE LA YOLE...