Le Domaine la Yole
ACTIVITIES TO DO WITH FAMILY AND FRIENDS
There is no shortage of activities with family or friends in the Hérault, and there is something for every taste and age!
A CRUISE ON THE CANAL DU MIDI
Would you like to go on a cruise on the Canal du Midi just a few minutes from Valras-Plage? For an hour or a day, with or without a meal, by day or night, there is something for everyone. For two or with the family, come and enjoy the Hérault sun and a good meal in an exceptional setting.
The Canal du Midi is full of historical monuments, embark with the Compagnie des Bateaux du Midi and you will have the chance to admire the fundamentals on board their boats: the ORB Lock, the Canal Bridge, the Cathedral of Saint-Nazaire, the Fonséranes Locks, the Grand Bief, the Port of Colombiers, the Rabote-Corne Bridge, the Malpas Tunnel…
In addition to enjoying an idyllic setting, you can complete this day by tasting their delicious menu: Mussel Cappuccino, Squid Rouille Sétoise style, Assorted cheeses and Chocolate Bavarian. This meal is accompanied by a good wine from the south of France, with free coffee of course!
And for your greater comfort, don't worry about anything else: A shuttle will pick you up and bring you back to the La Yole campsite every Wednesday at 9.30 am.
Translated with www.DeepL.com/Translator (free version)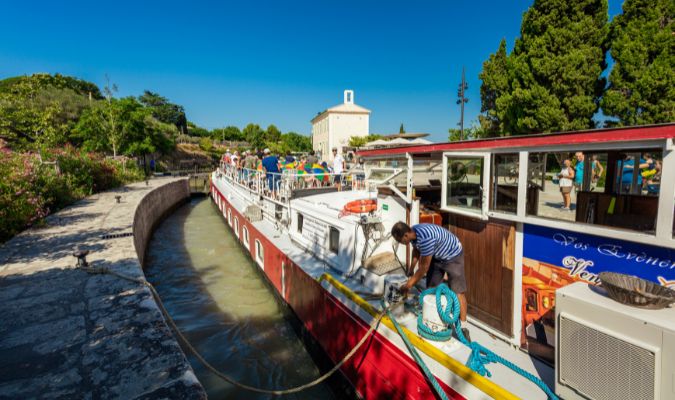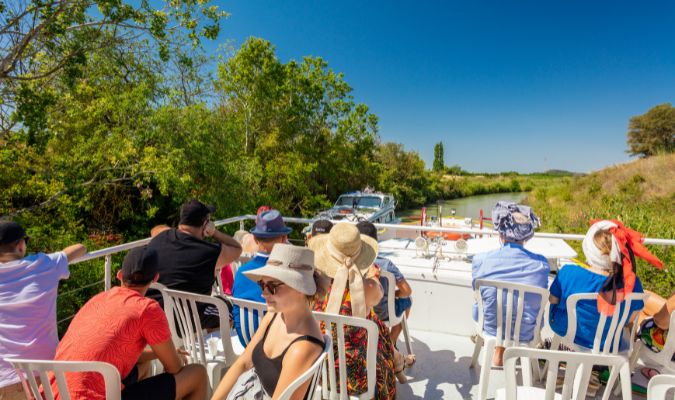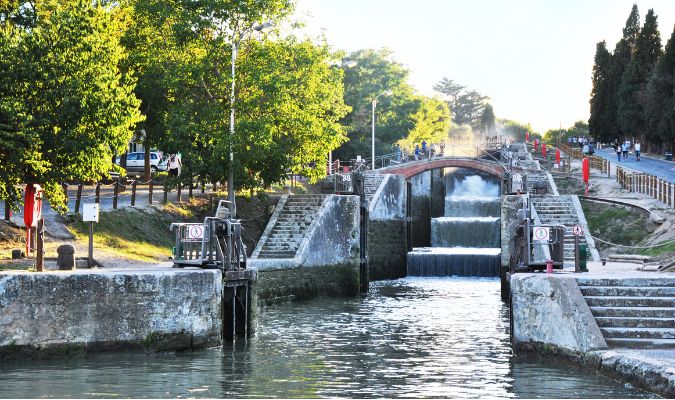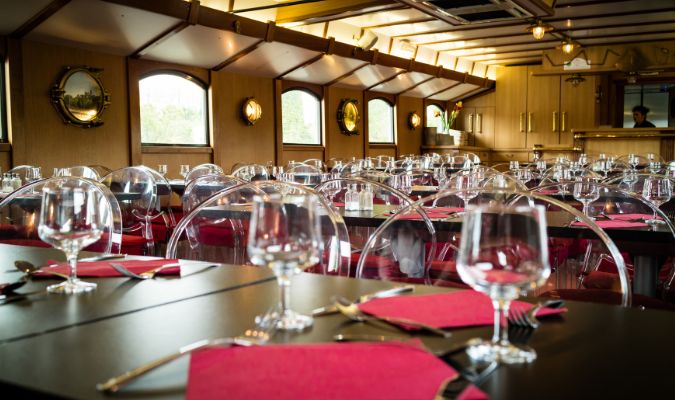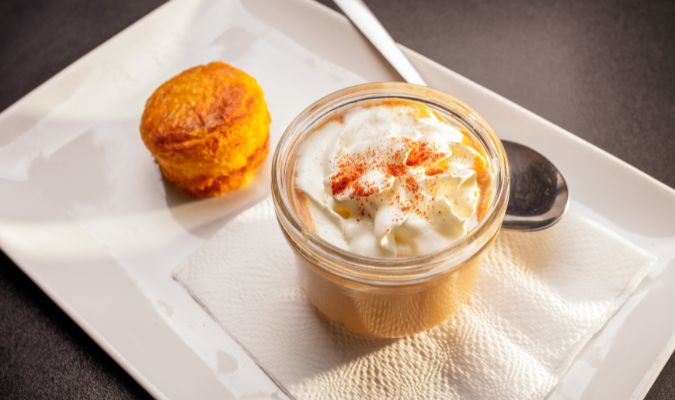 KOLANDIA PARK
Open in July and August in Vendres Plage, Kolandia Park is an inflatable games park and heaven for kids, containing over 4000 m² of inflatable games, trampolines, slides etc. Kolandia Park is a must if you've got kids staying with you at La Yole!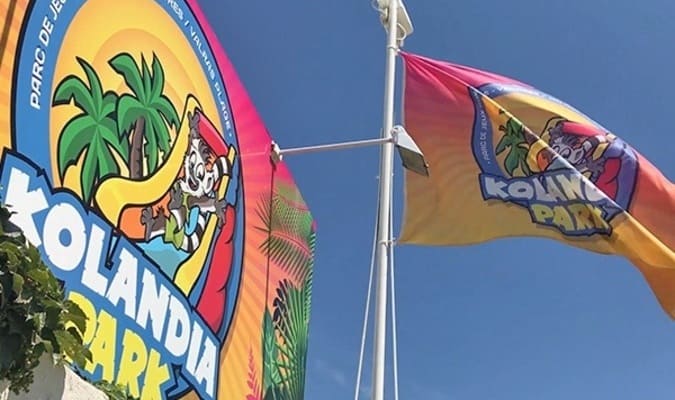 LUNA PARK
A real them park with rides and roller coasters, Luna Park is situated in Cap d'Agde. It covers 5 hectares with many different rides and activities for children and adults alike, so that everybody can have fun! In the summer, it's open until late!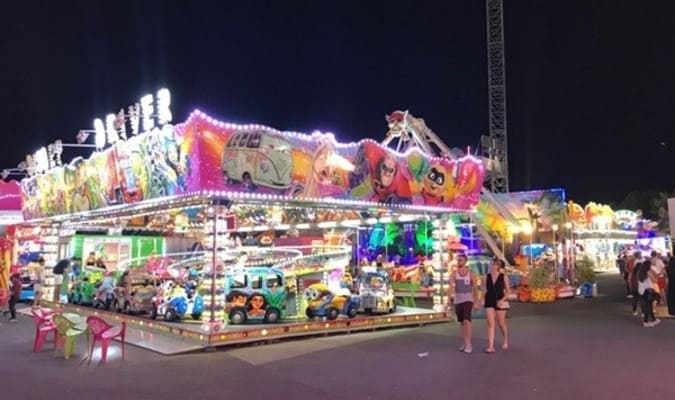 FABRIKUS WORLD
A unique amusement park in the south of France, with its 7 hectares and semi-permanent facilities: welcome to Fabrikus World (formerly Europark). From the quietest and most family-friendly attractions, to thrill rides, there is something for everyone. As a family, couple or group, there is something for everyone! All summer long, you can enjoy exceptional theme evenings: half-price, reduced rate, Facebook… And every week, magnificent fireworks!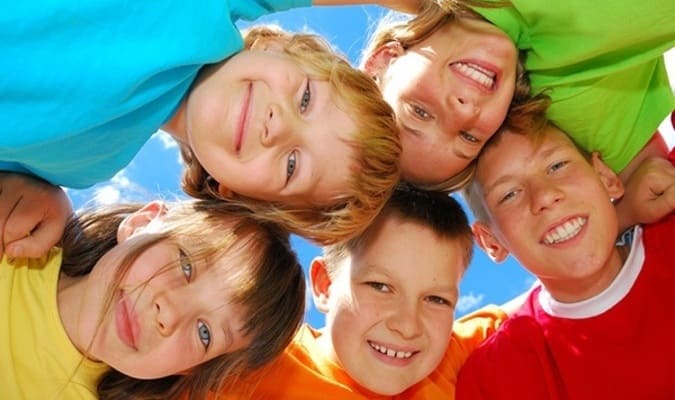 AQUALAND
Fun and laughter guaranteed at Cap d'Agde Aqualand! Europe's very first water park (it opened in 1983!), Cap d'Agde Aqualand includes pools, water slides, Jacuzzis… everything you need for a perfect day with family and friends! If you're looking for thrills, there's a whole range of rides for you to enjoy. And when it's time for a rest, you can find shady spots, restaurants and shops.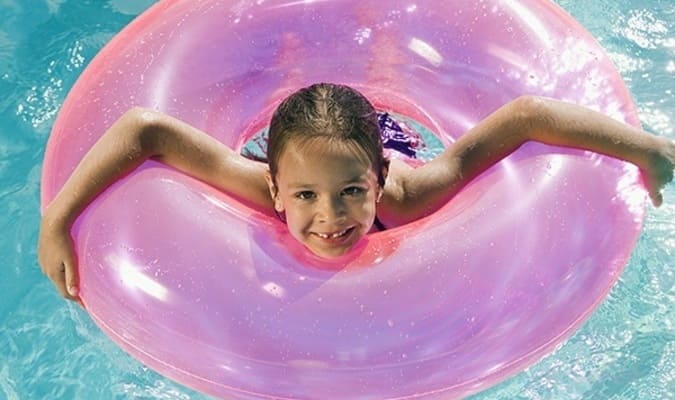 THE 3 DINOWORLD PARKS
Dinoland is a 7000 m² games and playpark for kids. There are loads of rides, such as zip wires, pedal-kart racing, inflatables, trampolines etc, but also water fun with slides and games!
Park on the theme of prehistory and dinosaurs, Dinolpark delighted the little curious!
Dinogolf is a 5000 m² landscaped mini-golf course including 2 different courses and 36 holes.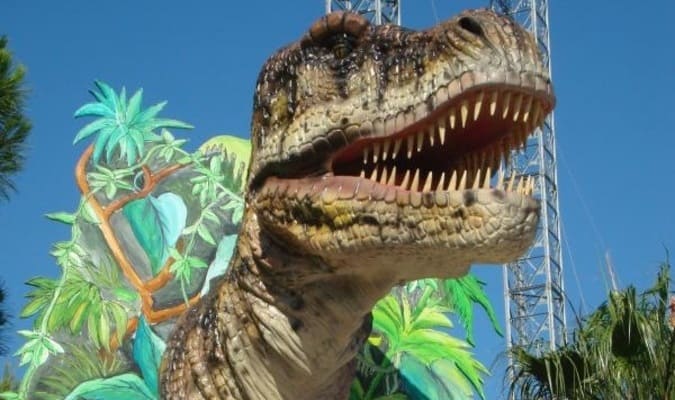 RANCH LE SAINT JEAN
Situated in Sérignan Plage, Saint Jean Ranch offers horse or pony riding trips, as well as various different activities for beginners or experienced riders: riding lessons and courses, hacks or trips out in a horse and cart, dressage, jumping, horseball, pony-games etc. During your holidays at La Yole, you can take advanced riding lessons and take your "galop" exams (French riding diplomas). Note: every Wednesday from the second week in July until the end of August, there is a 1.5 hour equestrian show in Saint Jean!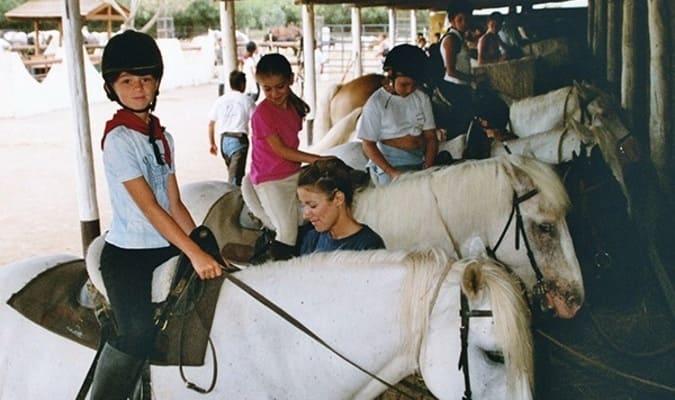 RANCH LE PETIT SAM
Le Petit Sam Ranch is at Sérignan Plage, just a few minutes from Valras and La Yole Camping Resort & Spa. This ranch offers horse and pony rides and hacks, as well as riding lessons and courses. There is cross-country training, handling, leisure riding etc.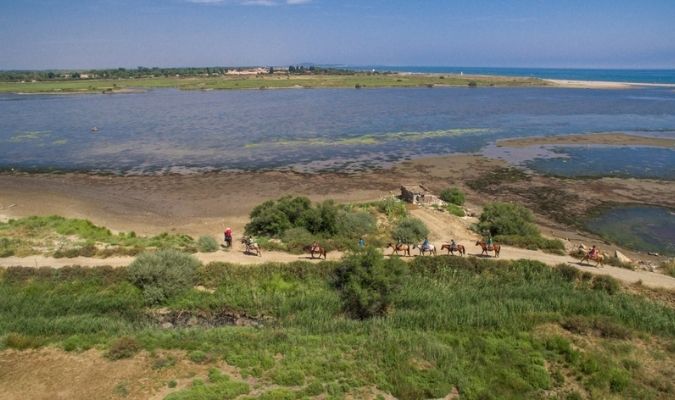 JET SKI
Jet Rando 34
Situated near the campsite, at the Harbour in Valras and opposite the fairground which is present all through the summer, Jet Evasion 34 is a company which specialises in jet ski location for permit and non-permit holders. It also offers many water-based activities, such as towed inflatables and boat trips.
Jet Evasion 34
Situated near the campsite, at the Harbour in Valras and opposite the fairground which is present all through the summer, Jet Evasion 34 is a company which specialises in jet ski location for permit and non-permit holders. It also offers many water-based activities, such as towed inflatables and boat trips.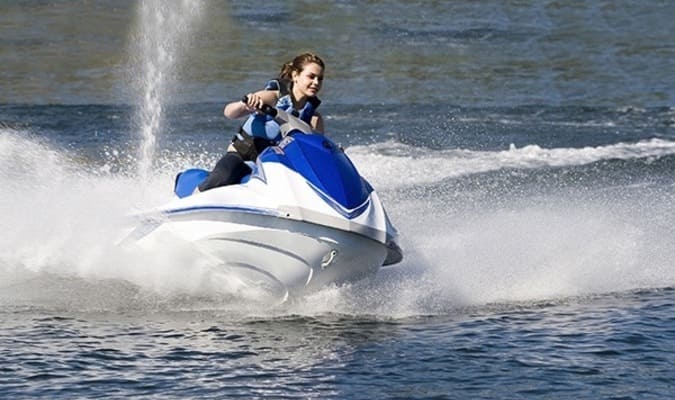 SUN KARTING
The SUNKARTING karting circuit located in Sérignan, a few kilometers from La Yole. This kart track has a bridge with a passage under and over it as well as six raised bends. These 20 new generation kartings make it one of the most modern kartings in the world!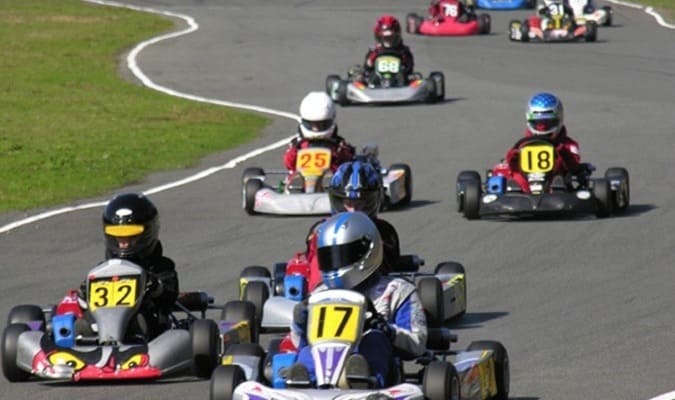 ULTIMATE PAINTBALL & LAZERGUN
Come and run wild at Vendres' Ultimate Paintball & Lazergun while you're staying with us! There are four different courses to try at Ultimate Paintball, where beginners as well as experienced warriors can train. You can play paintball from the age of 12 upwards, but there is also a kids area for 8 to 12 year olds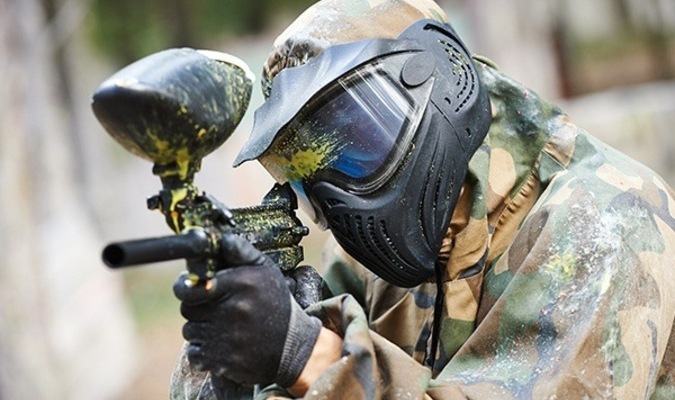 SAILING SCHOOL OF VALRAS
Situated opposite the main lifeguards' post on Valras beach, the sailing school is one of the best in the Languedoc Roussillon region. Recognised by the French state and run by certified teachers, this school is found at the mouth of the river Orb and a stone's throw from the Mediterranean sea. It's the perfect place the learn how to sail safely in any weather!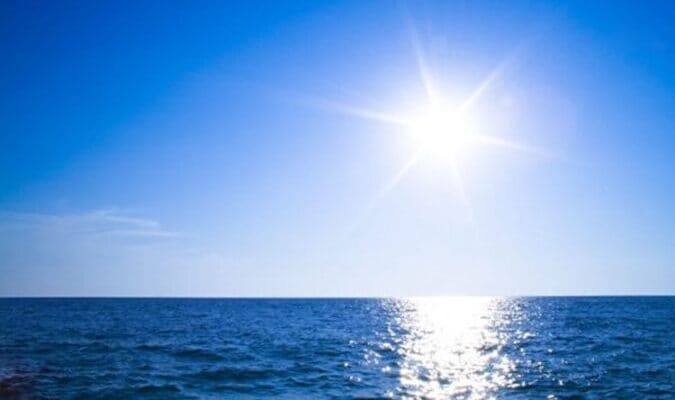 CANOE RAPIDO
This family business was founded in 1986. It offers water trips in canoe or kayak in the Gorges de l'Hérault, departing from Saint Guilhem le Désert. The trips are accessible for all, from beginners to experienced canoers, and include sections of both rapids and flat water.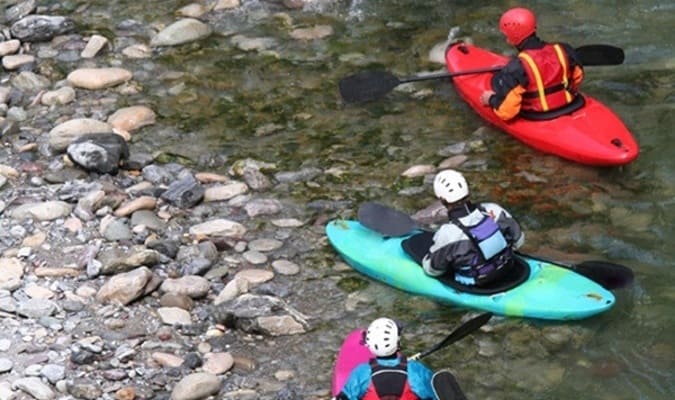 CANOË GRANDEUR NATURE ROQUEBRUN
Canoë Grandeur Nature Roquebrun is a pioneer in canoe rental in the Orb valley, as it was founded in 1986! The company offers canoe or kayak trips from Roquebrun to discover the Orb on different routes ranging from 5 to 21 kilometres and from 1h30 to 7h of navigation. This is the most idyllic way to discover the Haut Languedoc Natural Park!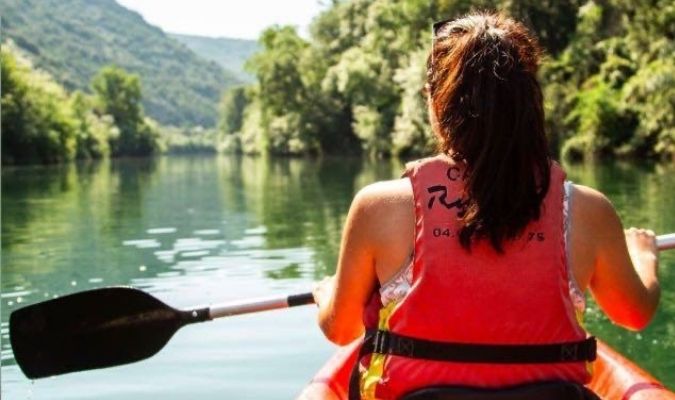 CAP D'AGDE INTERNATIONAL GOLF COURSE
This course is one of the best in the whole of the French Mediterranean! Set on the coast over 115 hectares, players here can practice in optimal conditions. The 27 holes offer 3 different 18 hole courses.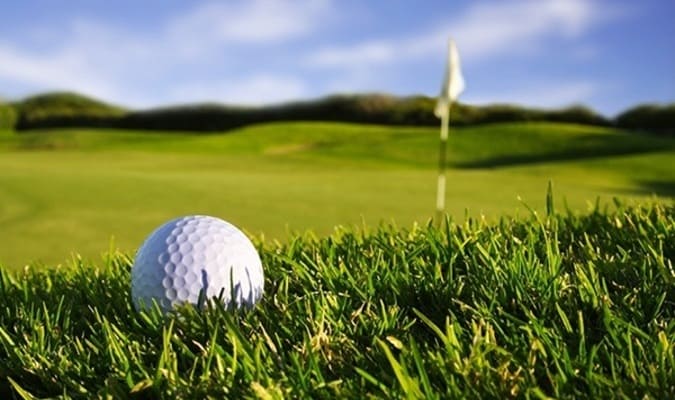 GOLF SAINT THOMAS at BÉZIERS
If you can't give up your passion for golf while you're on holiday at La Yole, no worries! Just 25 km from our campsite, you'll find Bézier's Saint Thomas Golf Course. Set back in the shrub land, this exceptional course is an oasis of green where newcomers and experienced players can practice their swing.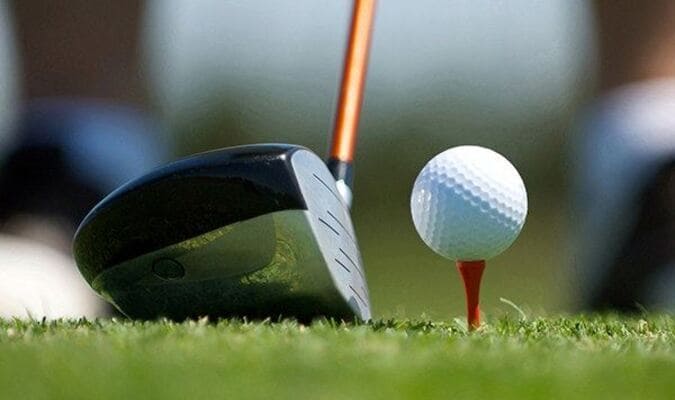 GRUISSAN BALNEO
Gruissan Balnéo is a semi-covered water park located in Gruissan, a seaside resort in the Hérault region near Valras Plage. It is also a real temple of well-being with its four universes including a balneo area with hammam, sauna, current river, frigidarium, salt bath, etc. A 25-metre sports pool with a view of the Etang de Gruissan and the Mediterranean, an aqualudic area with a whirlpool, lagoon, slide, pentagliss, solarium, etc., as well as a cardio-training area with weight machines and a fitness room.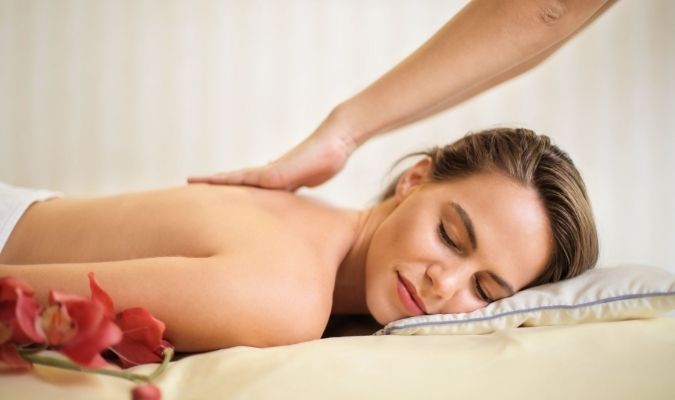 DISCOVER ALSO THE MUST-SEE SITES NEAR VALRAS...